Fence Equipment and Tools to Increase Company Profits
Did you know!? There is a way for fence contractors to cut costs and still be competitive. We gathered the best fence installation equipment available. Some we designed, others are from top manufacturers. All of them are used by us to compete in a highly competitive market. Now, you can too.

Problems With Hook Ties
Pre-shaped Easy Twist and Twist Tight Fence Ties are a better alternative to hook ties on commercial chain link projects. See why.

Architects & Engineers
Specifications and cut sheets from our technical center can assist in designing fencing projects. Download from our list.
Set posts fast and safely with the EZ SPOT UR Post Setting Machine!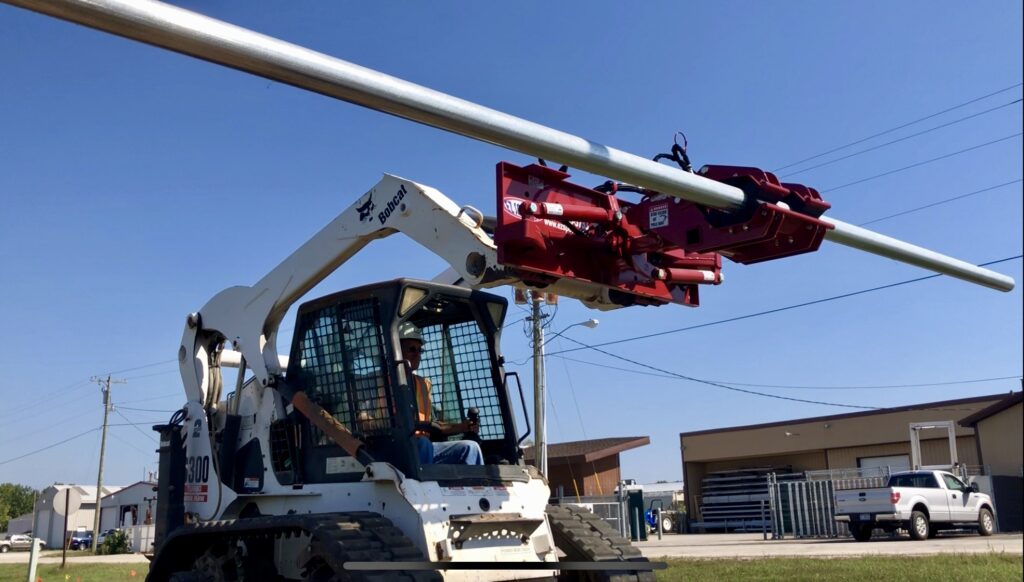 NOW IN STOCK – EZ SPOT UR Post Setter – Click for More Details!
What Our Clients Are Saying
"As an owner of the Barbed Wire Dispenser, I cannot be more pleased with the increase in production our crews have experienced when using this unit. Just the other...
Robby Cearley

"Installink is the greatest! Four men can't keep up with two men and on Installink. Installink improves company performance and helps keep employees happy. Two-thousand feet of wire up...
C. Hobson Kahl

"The Rapid Roller saves us at least 50 percent in labor costs versus rolling up chain link without one. This unit allows us to get in tight spots and...
Jeniene Blatt

"Once you've used a Talet Auger Bucket you wonder how you ever lived without one! I recently had a job that required setting 350 posts over a 12foot high...
C.D. Stroud

"We use the Installink almost every day. We are currently on a project that requires the fabric to be lifted over the top rail and dispensed on the back...
Billy Briggs

"The Rhino GPD-30 driver is an amazing tool. It saved us 2 days work on our first job."
Bob Murphy

"I have used Self Locking Fabric Bands on the majority of my chain link fence installations. They are the best option when fencing around day cares, schools, homes or...
David Ellison

"We used to buy hog rings by the bag. No one wanted the job because when you reached in for one hog ring you pulled out a string of...
Jeff Lighthall

"I use Easy Twist Ties on every job that requires steel fence ties. Our crews report a three to one installation advantage when compared to using pliers and hook...
Billy Briggs

"The Installink and preformed ties have tripled our production. You have single handily changed the methods of fence installation throughout the chainlink fence industry."
Fred L. Cheal

"The LOBO Post Puller has completely changed the way we look at fence post and footer removal. Since our purchase of this piece of equipment, we have yet to...
Jeffrey M. Zwergel

"Over the years, Riteway Fence Company has used Rhino Post Drivers to help complete our fence and guardrail projects throughout the state. From its user friendly operation to its...
Mark Grzanka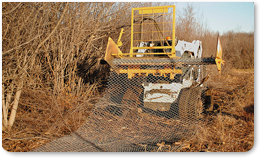 How To Get The Job Done Faster and Make More Money
How To Get The Job Done Faster and Make More Money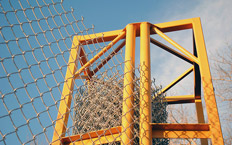 Fence contractors today face fierce competition. Many underbid projects just to have work. How can you increase your profit margin under these conditions? The answer is highly productive fence installation equipment that uses technology to increase productivity with fewer workers.
Our equipment is unique in the industry. We created the Installink, Barbed Wire Dispenser and Rapid Roller based on our experience in the field. The LOBO Post Puller, Rhino Post Drivers and our complete line of fence installation equipment and pre-formed chain link fence ties help you install chain link fence quicker with fewer employees.
L&C Enterprises-USA gives you a competitive edge at a time when it's most needed. Our crew can help you find the answers.
Go Ahead, Squeeze Me. I'm Easy.
Go Ahead, Squeeze Me. I'm Easy.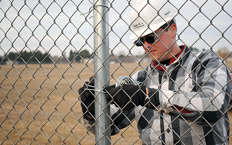 Pre-shaped Easy Twist Fence Ties are easier to use, faster to install and stronger on the fabric. The easy tensile strength design makes it easier for workers to squeese around fence posts. Twisting is fast with the custom drill bit tool. Crews can consistently tie steel Easy Twist Ties faster than tying steel hook ties by hand on commercial projects. And they stay securely tied.
Easy Twist Ties come in a variety of shapes for different posts and applications. We can advise you on which Easy Twist Tie is right for your job. Call us today to find out how pre-shaped fence ties can help you make more money by getting the job done faster.
Watch our video to see how easy Easy Twist Ties are to use.
Promoting Worker Safety
Promoting Worker Safety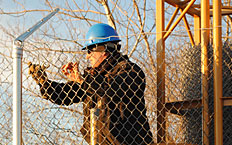 Installing fences can be hard work. Frequent stooping, bending, pulling, lifting, and straining can put tremendous wear and tear on your workers.
To alleviate the physical stress, we found better ways to install fence. It started with the development of the Installink Fence Dispenser. Workers no longer roll out fabric, hold it in place and use come-a-longs to pull it tight. The goal is to have the equipment take on the burden of installing fence. Yet, many do not take advantage of specialized equipment.
Not only is it better for your employees, it cuts down on health care costs and hours lost to worker's compensation and medical leave. Contact us today to learn more.