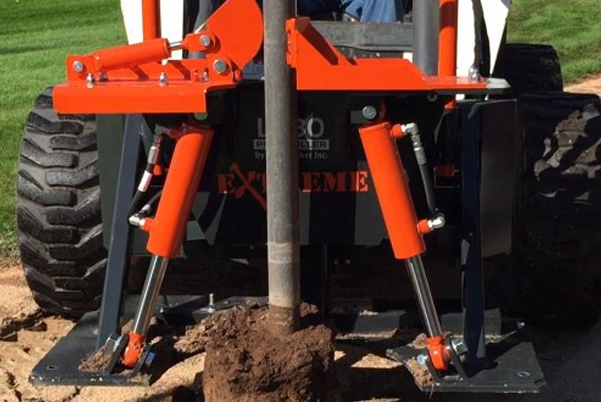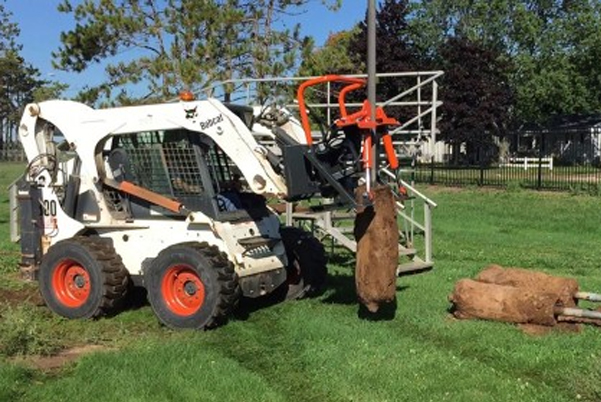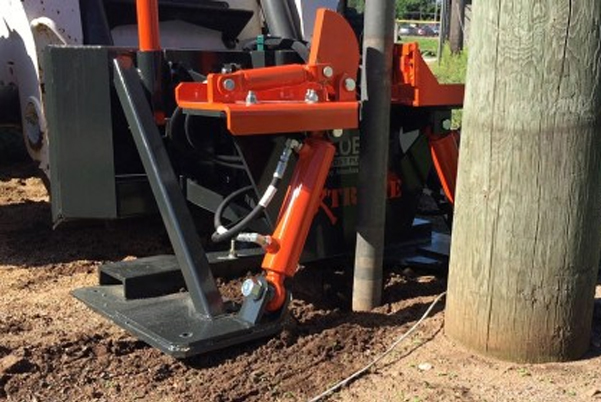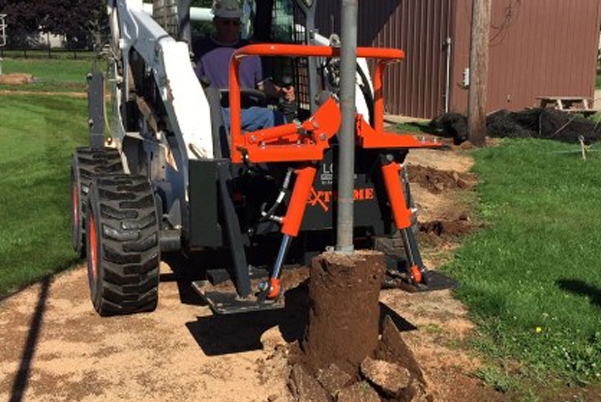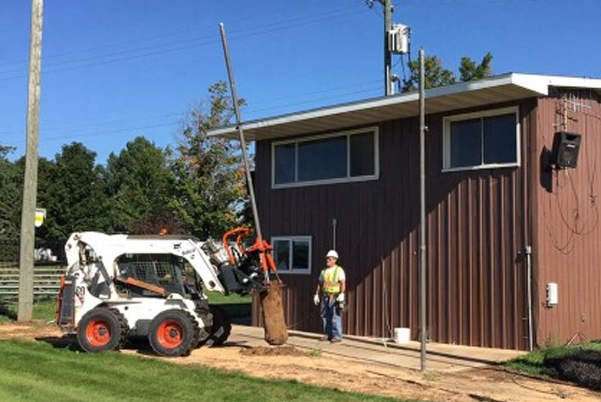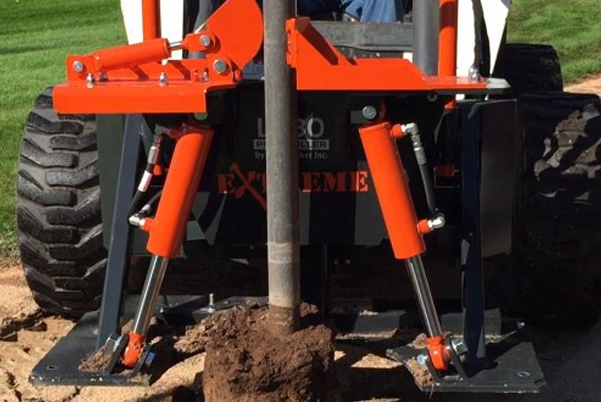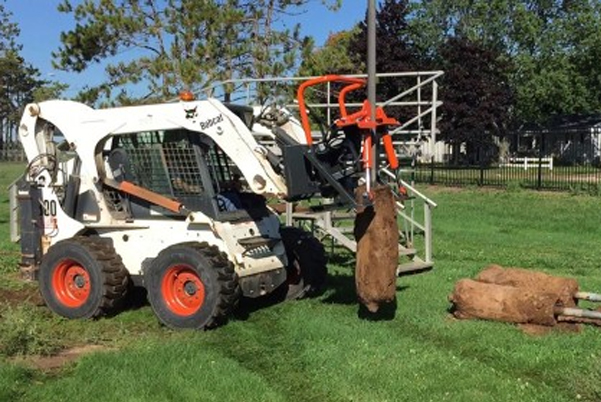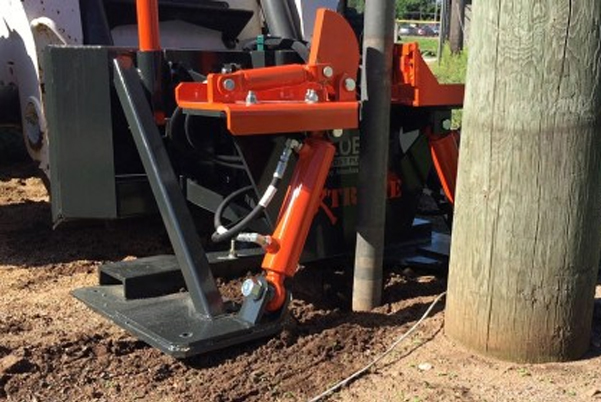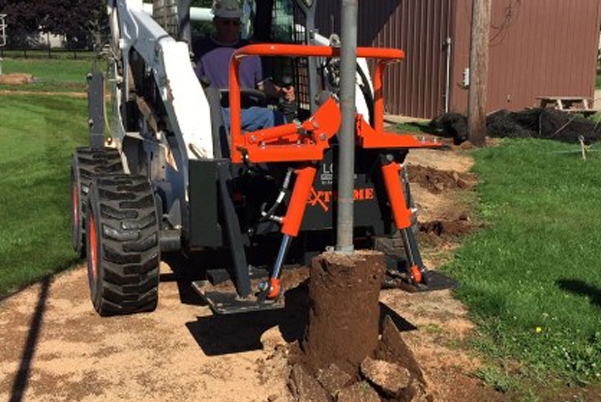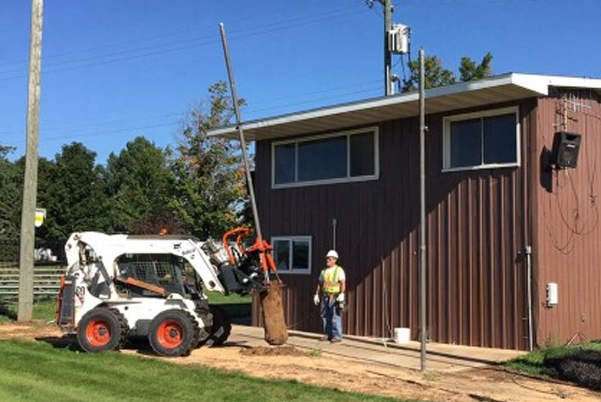 Product Specifications
Highlights
Quick-tach hookup
Execptional visibility
One person operation
Pull Force
29,000 lbs. of breakout pulling force
Post Diameter
Adjusts to round posts of 1″ to 8.5″
Other Applications
Clam clamp jaws for pulling I-Beams, C-Posts, T-Shaped Posts, Wood Posts (round & square)
LOBO Extreme Post Puller
The LOBO Post Puller is an incredibly easy way to pull post in seconds. The LOBO Extreme Post Puller has made the task effortless.
The Extreme changes the pounds of breakage or lift power from 17,000 pounds to 29,000 pounds. It is ready to take on any extremely difficult situation. Yet, it is easy to control. Even extra tall poles are easily lifted and disposed of. Pulling a post with the LOBO is an easy 1-2-3 one-person job.
Align the jaws with the post or guardrail
Let the LOBO do the work
Carry to desired location and release
The LOBO Extreme is still easy to use in tight situations. We've pulled posts next to utility poles, buildings and cement pads with ease. The clamp holds the posts very tight and we were able to drop them anywhere we want them. V-Jaws pull round post up to eight inches. The Cam Jaws pulls T-posts and H-posts. Pulls wood or steel posts with no dangerous chains.
The LOBO Extreme is extremely fast. Pulls post in seconds. Easily move to an common area for disposal.
The LOBO Extreme definitely out performs the LOBO with power. Both models are essential for any fence crew that must remove or replace fencing.
Download Product Information
LOBO Optional Adapter for Large Posts and Guardrail.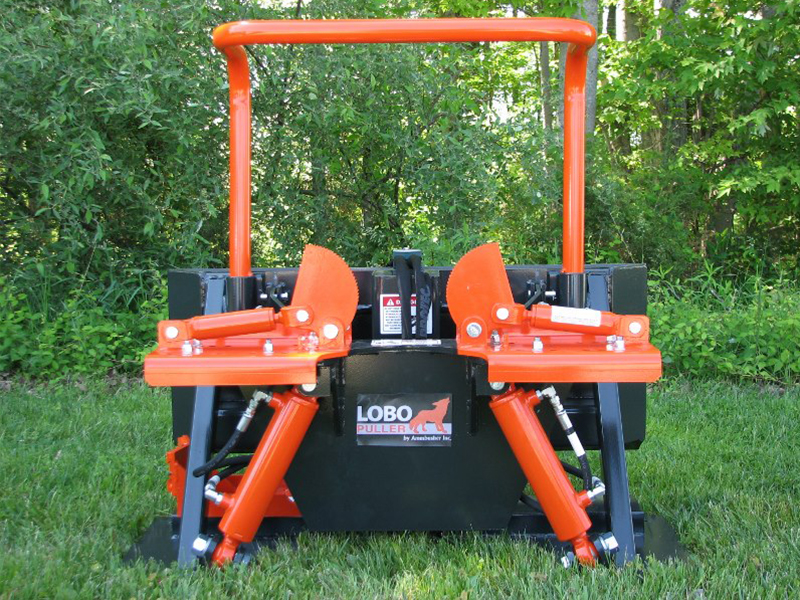 LOBO Optional Clamp-Jaw
The LOBO post puller attachment will remove a fence post or guardrail from the ground in one step, making it a one-person job. This machine will pull round fence posts and also many shapes and sizes including T-posts and I-Beam guardrails.
Ask about Pricing.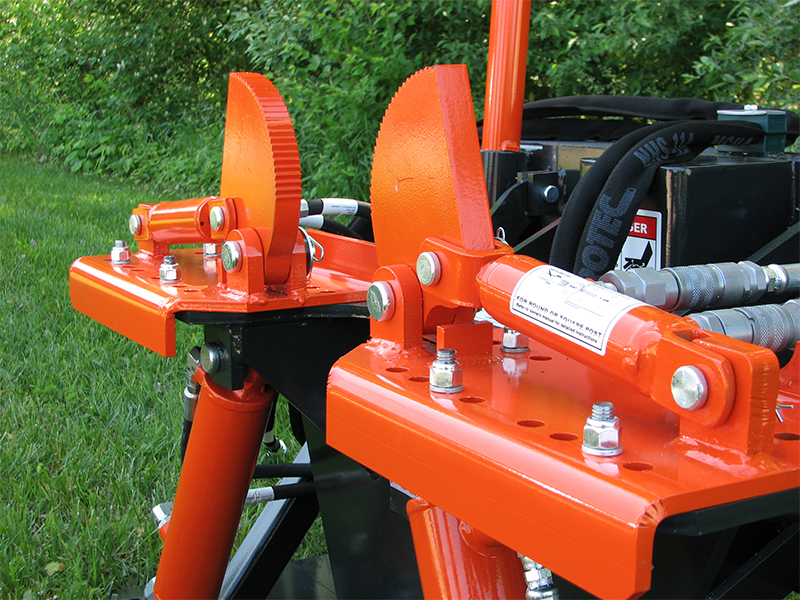 Clamp Jaws
Post clamp jaw assemblies are adjustable to pull post sizes 8" in diameter. Virtually any shape, round, square, T-posts, H post, can be clamped and pulled. Able to grip and pull wood or steel posts. Clamp jaws are made from hardened steel and will pull many posts before requiring replacement parts. Jaws are easily replaced. No tools required.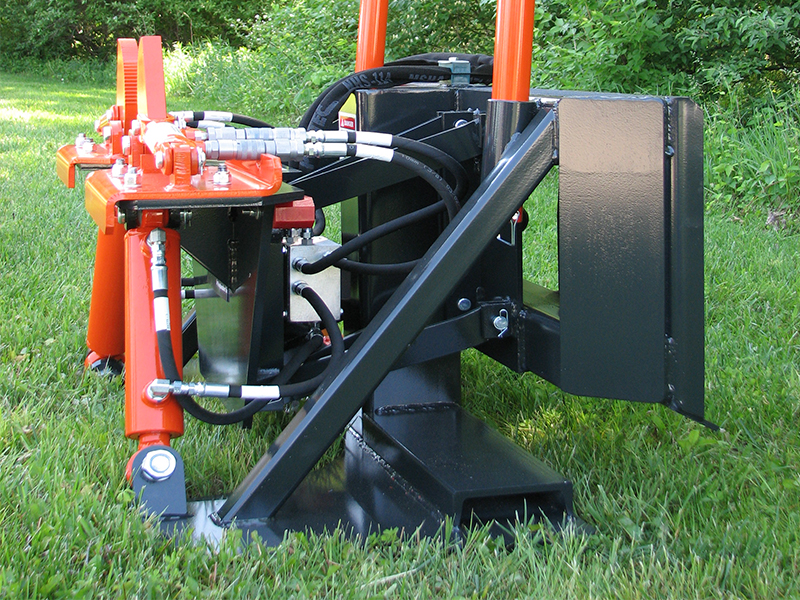 Post Pulling Power!
Post is loaded into the puller from the front, (as opposed to loading the machine over the top of the post). Posts can be removed and replaced while leaving an existing fence intact. Post puller rests on the ground, requiring no lifting of post/concrete until post is completely broken free from the ground.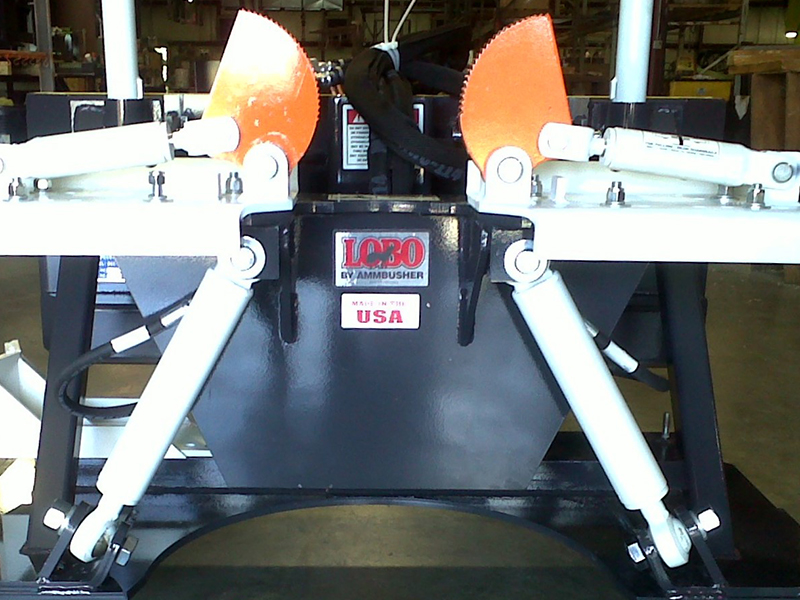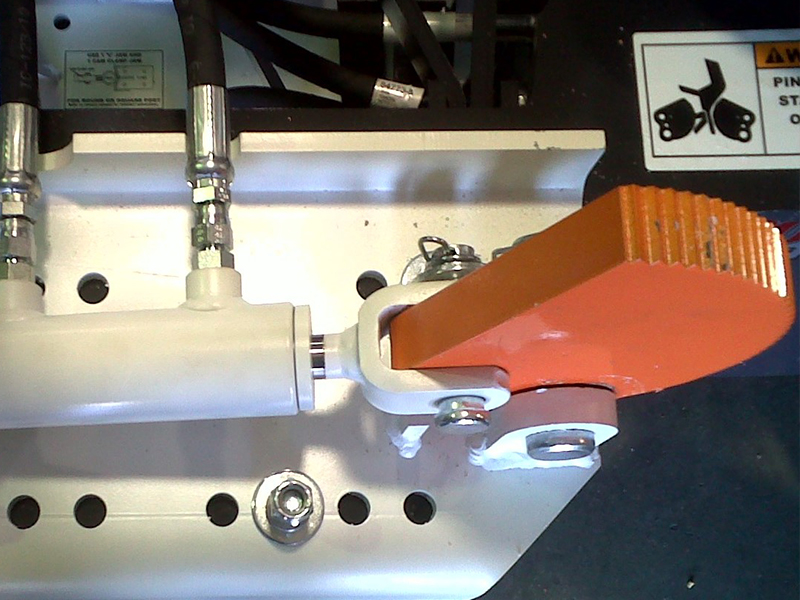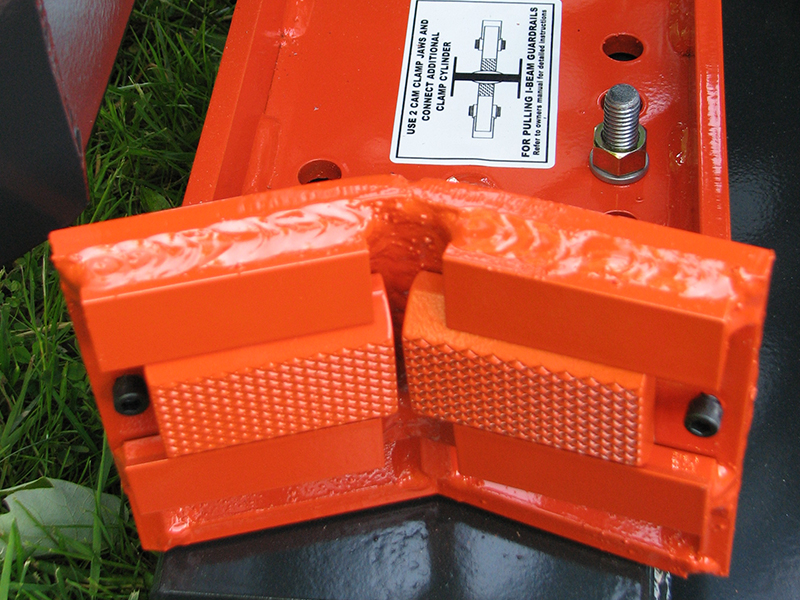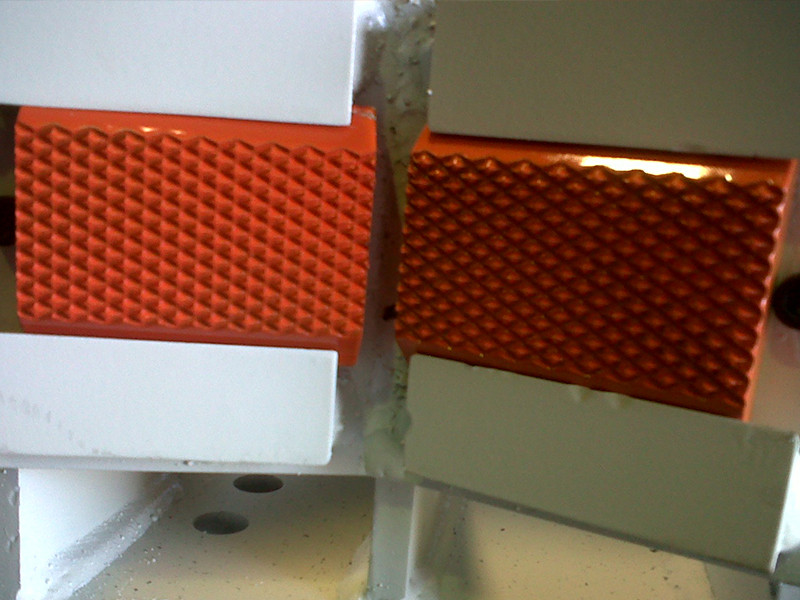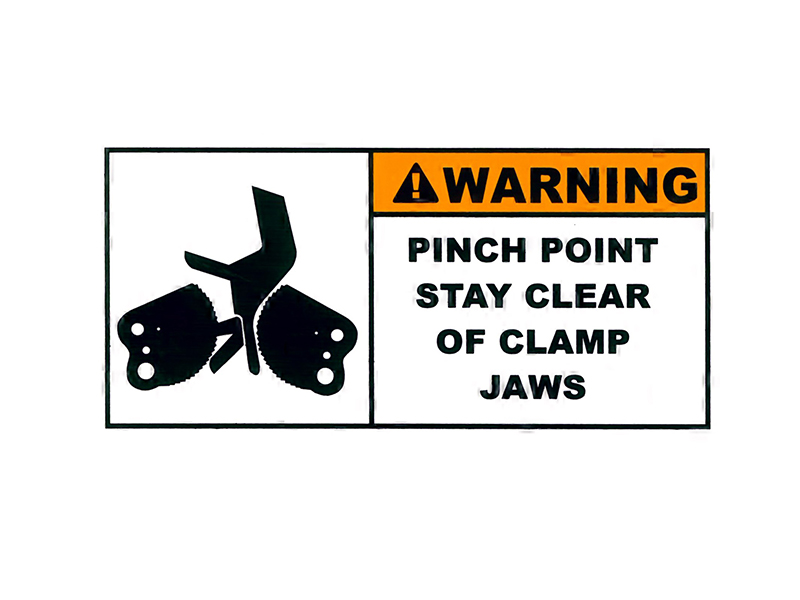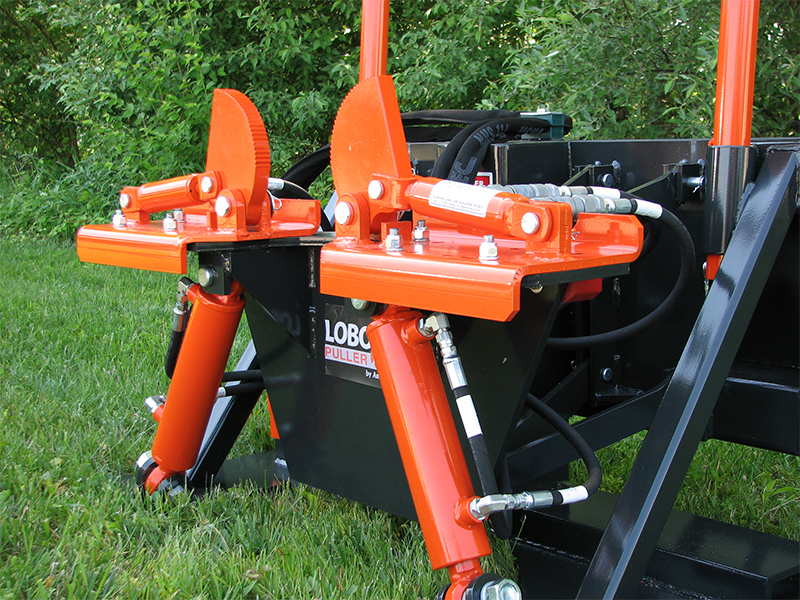 • Pulls wood or steel posts in seconds!
• The LOBO and Lobo Extreme post puller will remove a fence post or guardrail out of the ground in one step.
• V-Jaw pulls round fence posts.
• Cam Jaws will pull T-posts and H-posts such as guardrails.
• Built to fit any skid steer