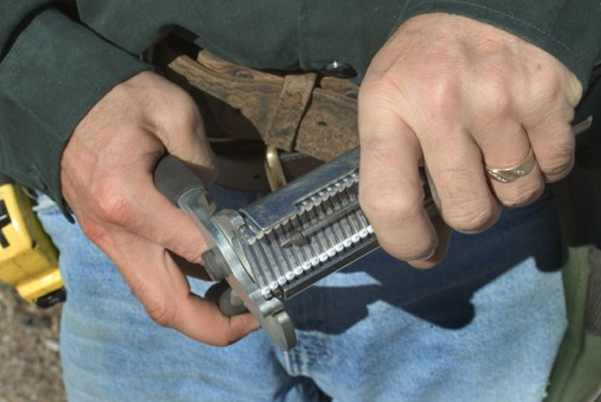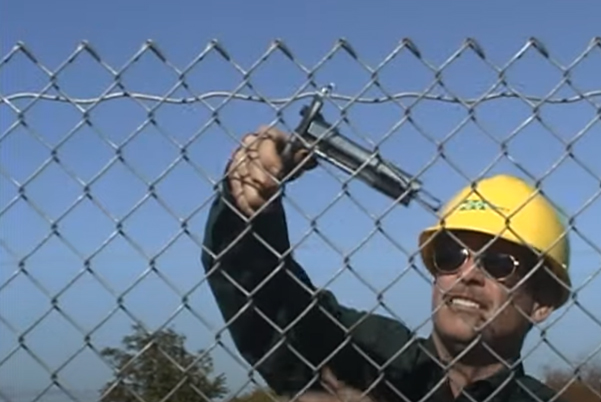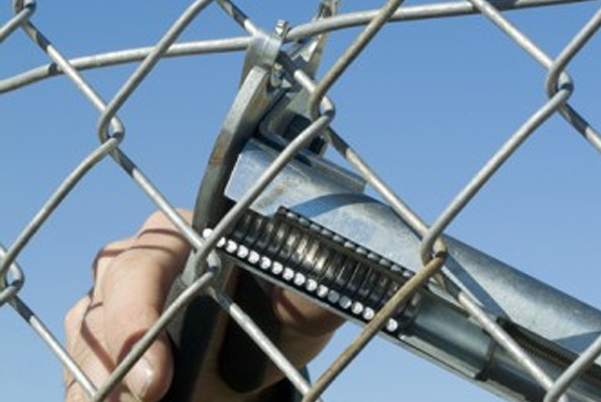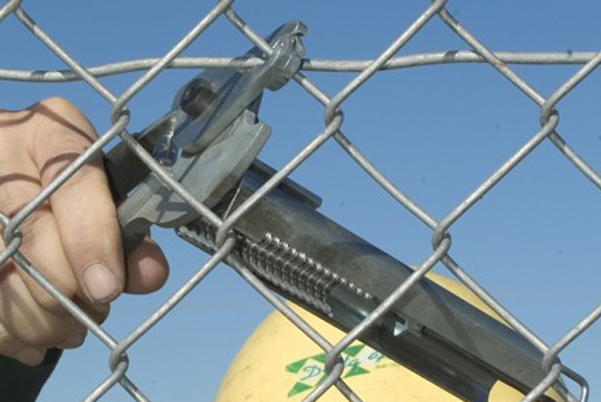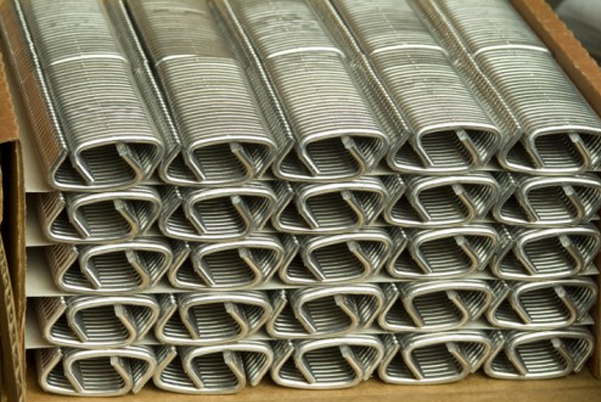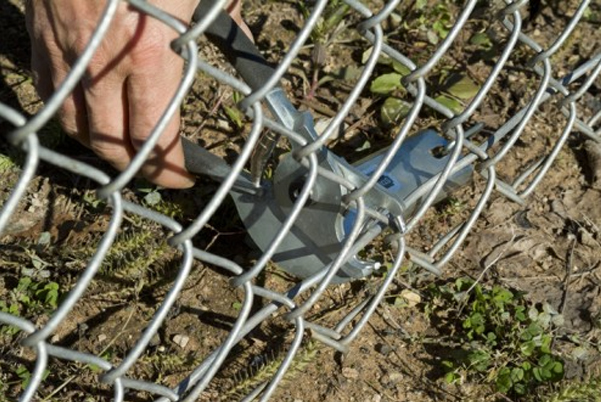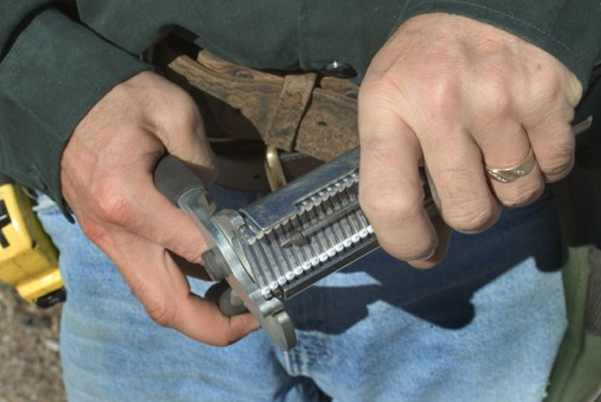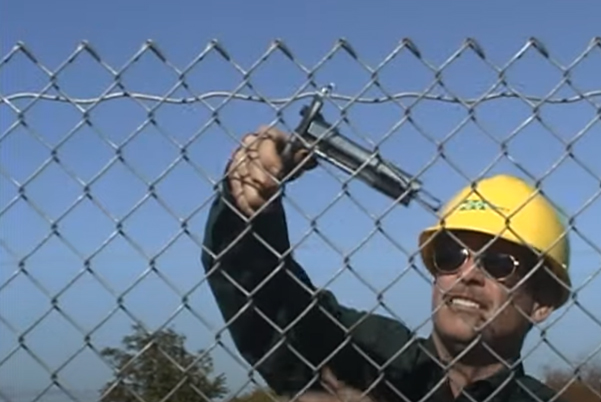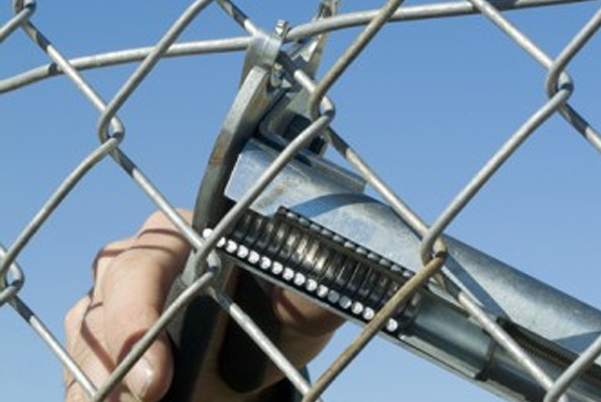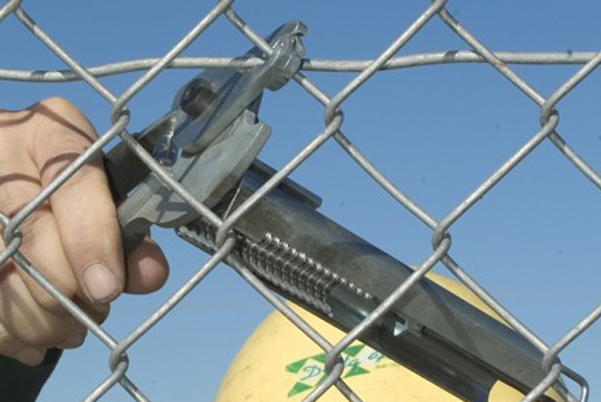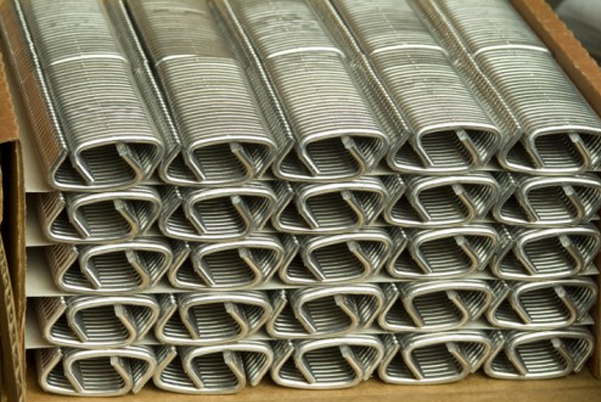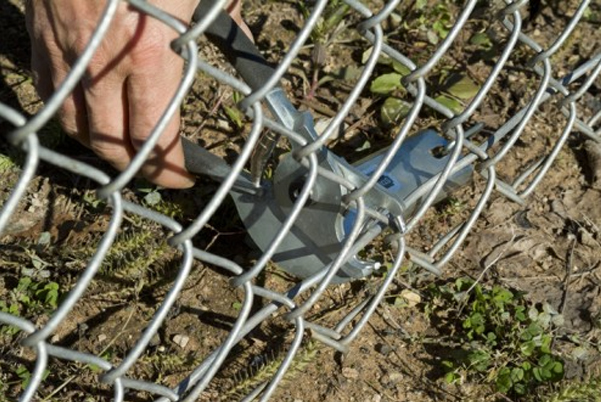 Product Specifications
Magazine
Holds up to 25 hog rings
Easily accepts collated hog rings
Weight
Hog Ring
Opening is 1 3/16 inch
Closure is 7/16 inch
Available in 2,500 count box
Applications
Fasten tension wire
Attach signs to fence
Use for stitching and repair
Hog Ring Fencing Pliers
Fencing projects can slow to a snail's pace when it comes to applying hog rings to secure tension wire to fabric. It can be one of the most labor intensive parts of a fencing project. Now you can achieve a perfect closure every time that's twice as fast as a single application. With faster installation, you'll increase your ability to provide lower bids and improve your overall profit.
In the past, hog rings had to be secured in an individual operation by loading each hog ring separately. Now with unique hog ring fencing pliers that use a spring loaded, 25-ring clip, you can quickly attach fabric to tension wire in an automated fashion. As you apply a ring, you just turn the magazine and you're ready to apply another, eliminating the need to reload each ring.
By walking along the fence line, you merely snap each hog ring into place. Holding the tool in one hand, apply slight pressure to the handles to hold the ring securely in the jaws. With the other hand, rotate the magazine downward, away from the jaws, to allow the pliers to insert a ring into the jaws. Position the hog ring around the fabric and the tension wire and squeeze.
Additional Information
Rings are collated to prevent a tangled mess and feed directly into the jaws of the pliers. A box of 2,500 hog rings is available for quick loading. The opening of the hog ring is 1 3/16 inches, providing ample room to reach around the fabric and tension wire, and it closes to 7/16 of an inch. Hog rings are made of 9-gauge aluminum.
Hog ring fencing pliers are ideal for
fastening tension wire
attaching signs to fencing
stitching and repair
Download Product Information