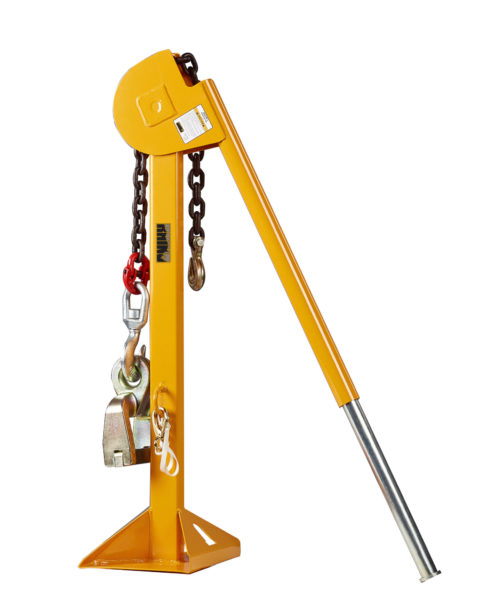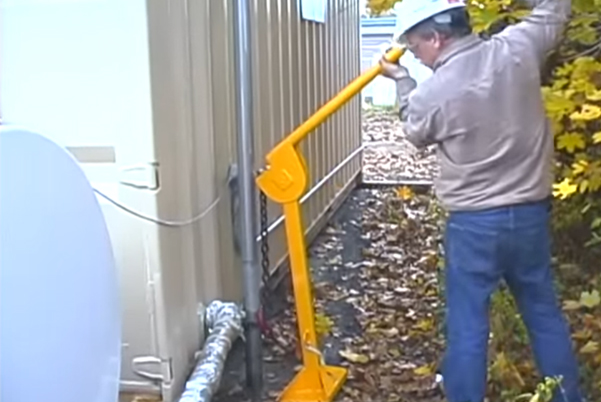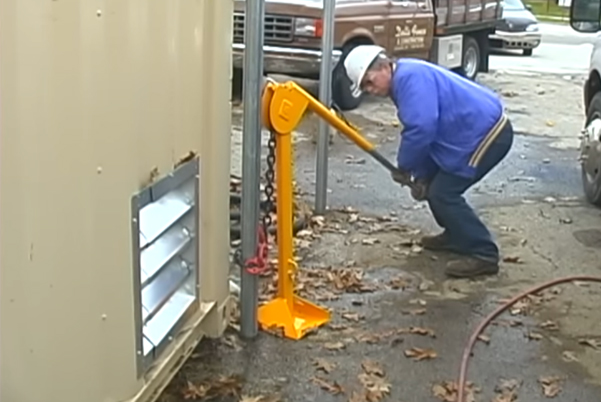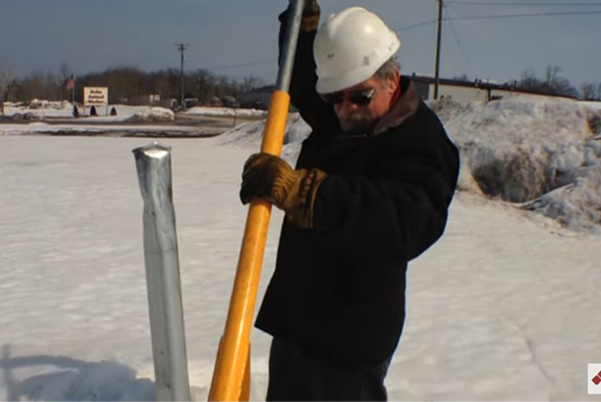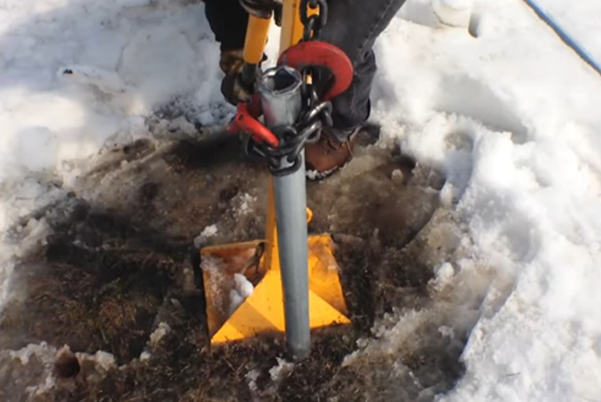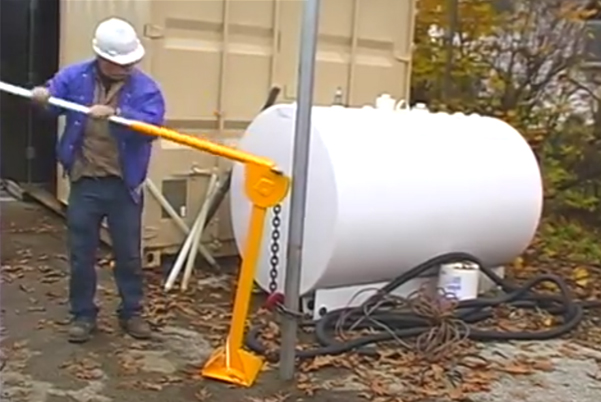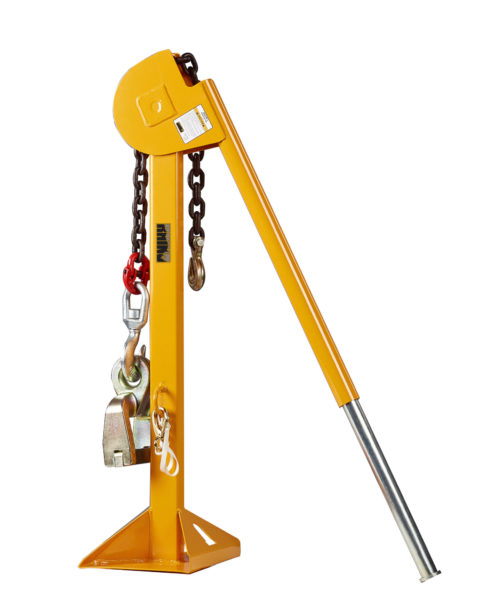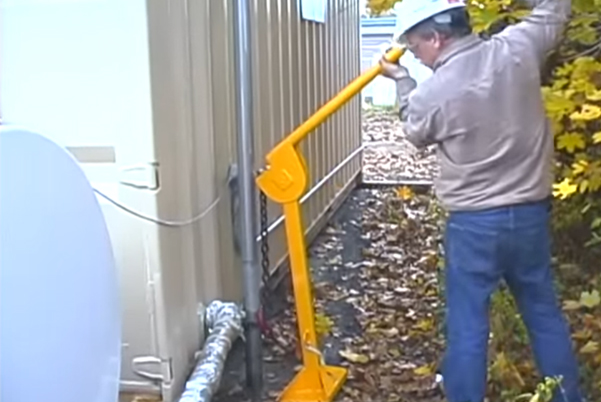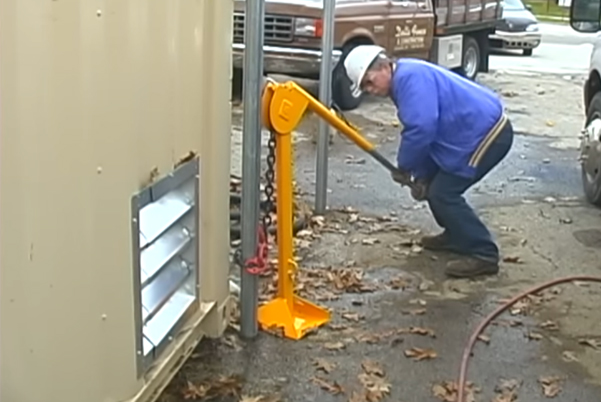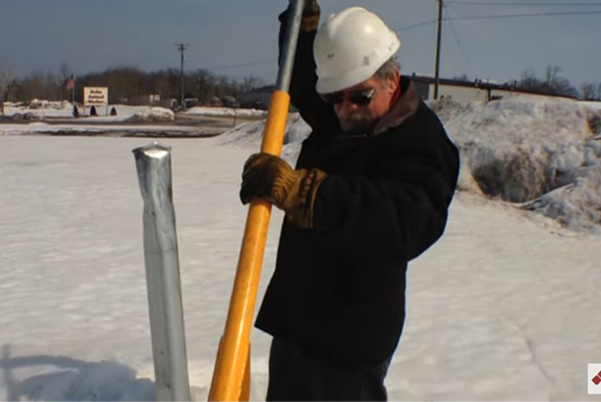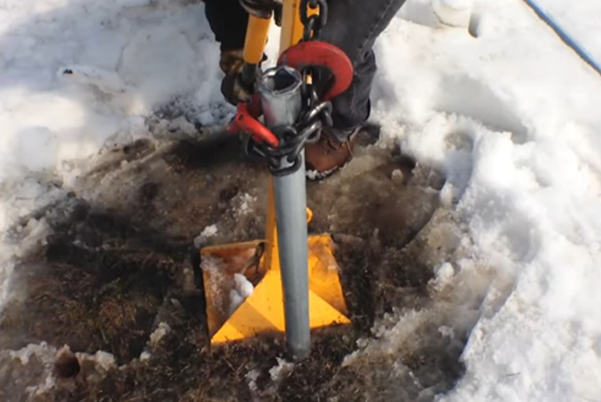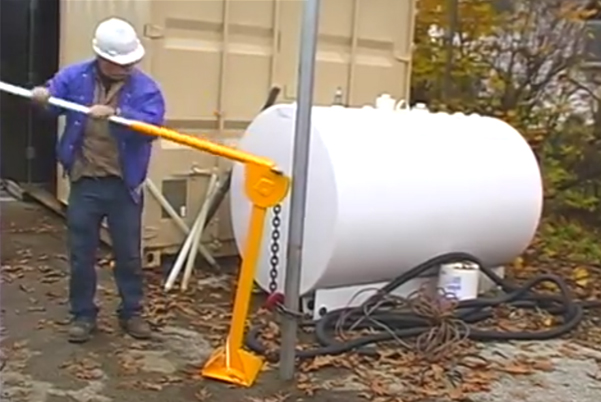 Product Specifications
Specifications

Model No.
07102*
Height Dimension in (m)
41 (1.04m)
Base Dimension in (mm)
9-1/2 x 12 (241 x 304)
Handle Length in (m)
60 (1.52)
Wt. lb (kg)
41 (18.7)
Ship Wt. lb (kg)
70 (31.75)

Accessories

Pt. No.

Post Grabber
071040
Chain Assemby
220422
Panel Post Grabber
071041
Tent Stake Grabber
071042
Model MP-3 Manual Post Puller Only
071013
*The Model MP-3, Part No. 071012, includes the Chain Assembly, Part No. 220422, and Post Grabber, Part No. 071040
Rhino Post Puller MP-3
Pulling out posts is a tough job, and the Rhino® MP-3 is plenty capable of removing the most stubborn posts. This portable unit has phenomenal strength-to- eight ratios and can meet the needs of most pulling tasks. Simple to operate and made from high-grade materials this unit is nearly indestructible and will provide decades of service.
Additional Information
Step 1: The Post Grabber is removed from its storage position and placed around the post. The puller is set with its base next to the post, the handle extended, and the hook removed from its carry position.
Step 2: The chain is placed into the two position chain receiver – first notch for speed / second notch for power – then hooked to the Post Grabber.
Step3: The operator attaches the safety restraint to the chain, then pulls the post.
Step 4: After pulling the post, the MP-3 is returned to its carrying configuration. With the Post Grabber and chain locked in place, the MP-3 is ready to pull the next post.
Download Product Information