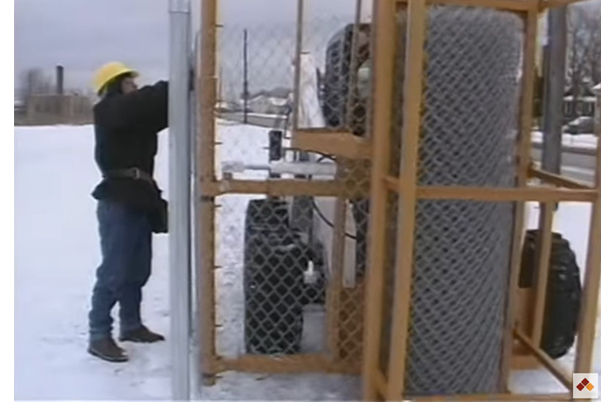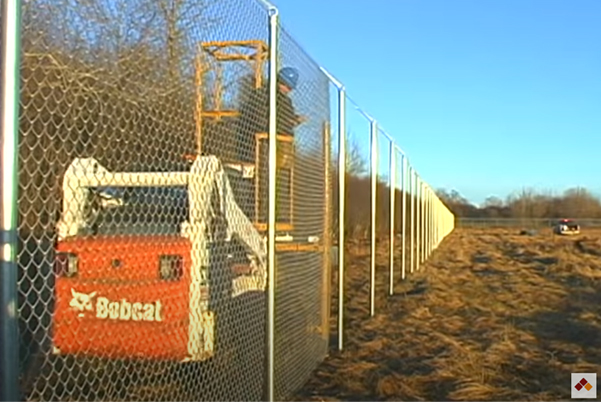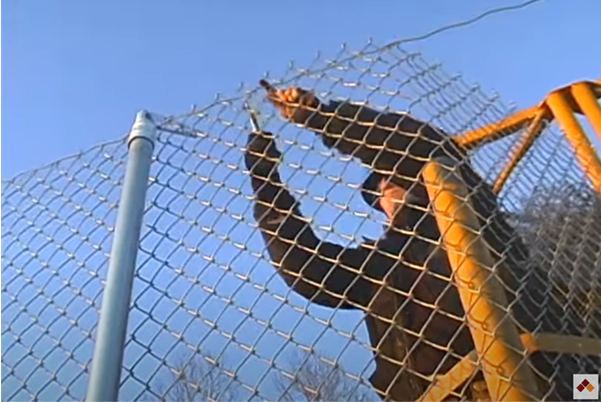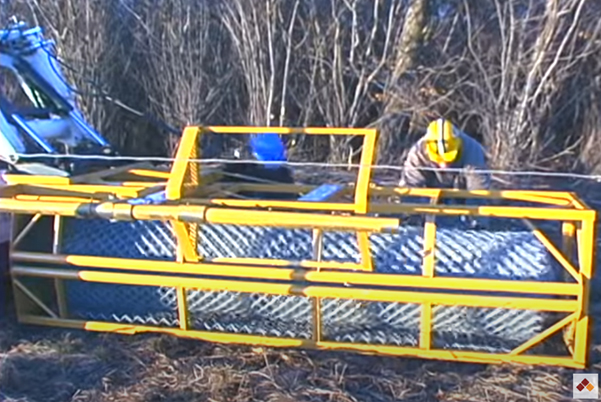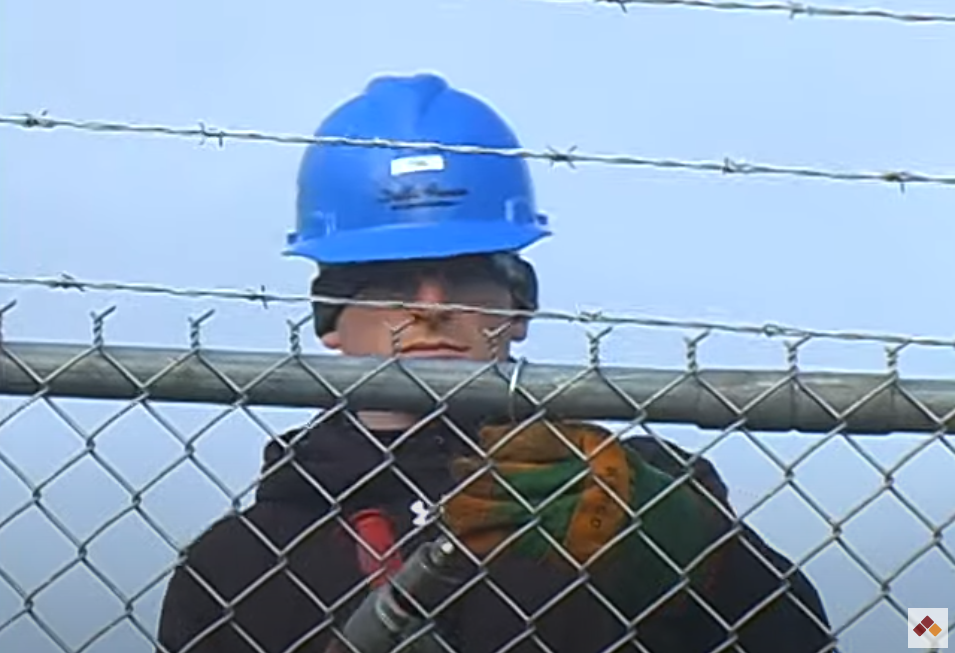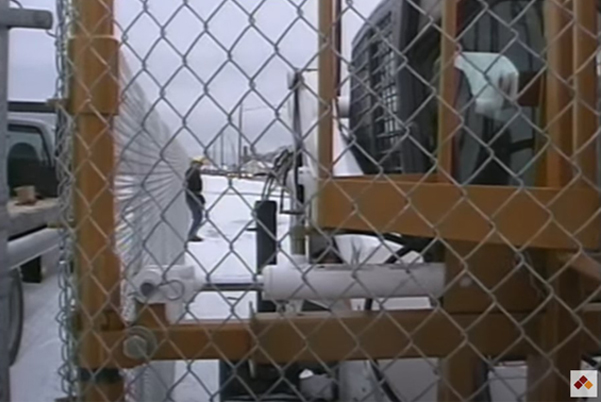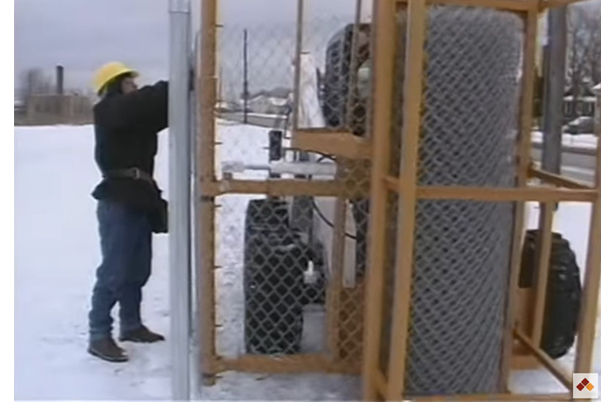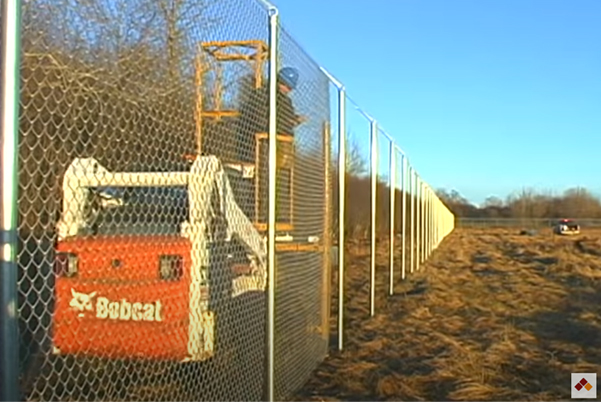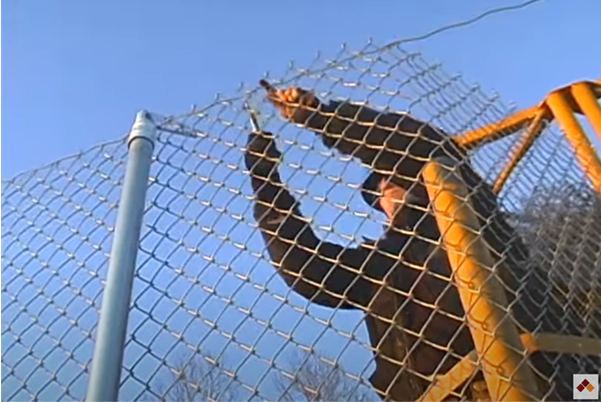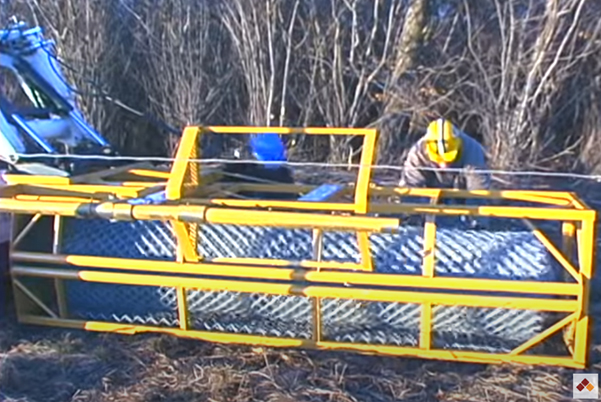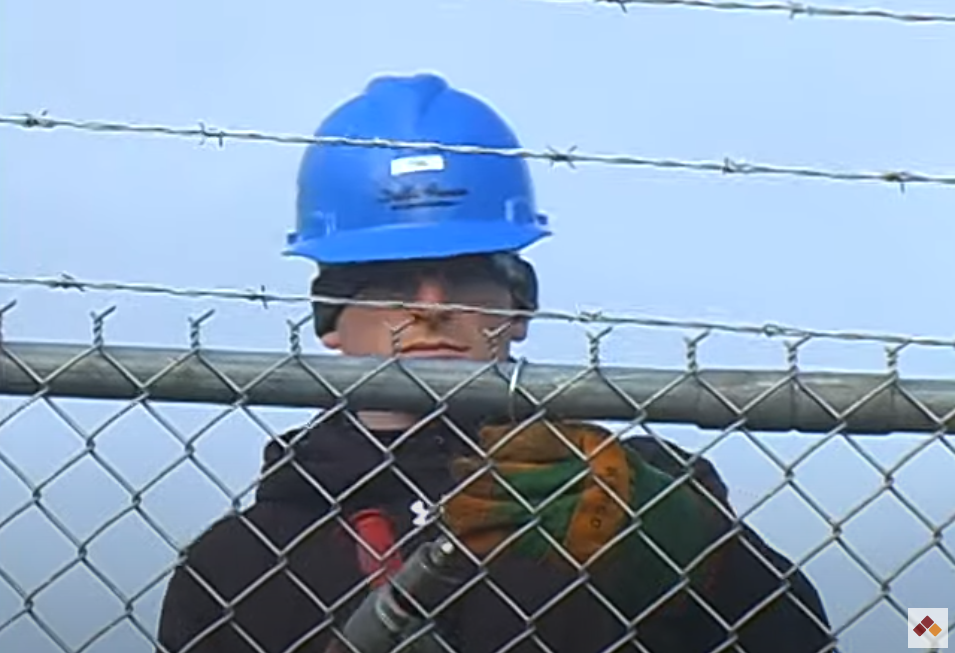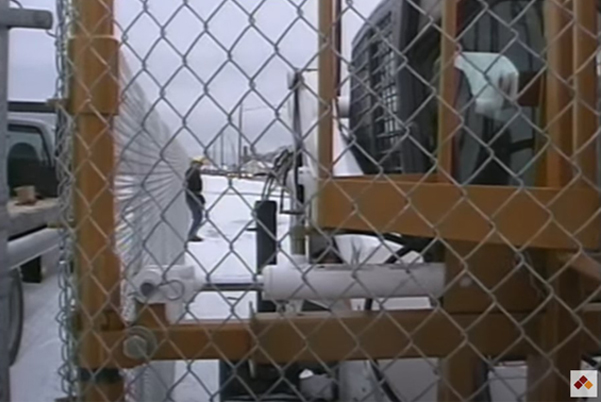 Product Specifications
Amount of Fabric Held
How Fabric Leads
Cage tilts forward and loads from the front
Hydraulic unit adjusts for uneven ground
Dispensing Fabric
Dispenses fence from right side
Cage Size
Cages not interchangeable
Available in 8′ and 10′ models
Additional Information
The Installink comes in two models:
8 ft. Installink for up to 8 ft. high fabric
10 ft. Installink for up to 10 ft. high fabric
Installink Fence Dispenser
North America & Canada fencing companies have been able to double their output with half the crew using the Installink Chain Link Fence Dispenser built by L&C Enterprises-USA. The Installink has been the industry leader in fence dispensing machines for over 25 years. It was designed by Upper Michigan fencers who know the business.
The unit easily attaches to a skid-steer. It holds 100-foot rolls or up to 750 lbs. of fabric. It comes equipped with a hydraulic unit to control the side kickout and stretching arm. The kickout arm ensures the fabric bands remains level on uneven ground while dispensing fence at 80 percent tension. The side kickout arm is then turned to the stretching position where the stretching arm pulls the fabric tight or to a termination post while increasing tension on the fabric.
The standard crow's nest allows access to the upper portion of the fence. There are no moving parts for less maintenance and is built with heavy duty steel that is sandblasted, primed and painted. How can you beat your competition? Give us a call 866.786.1009.
Download Product Information