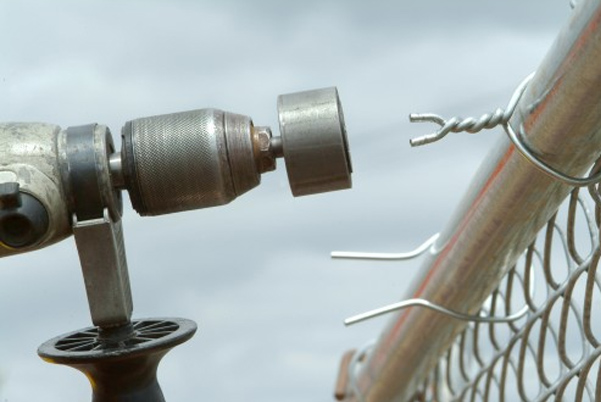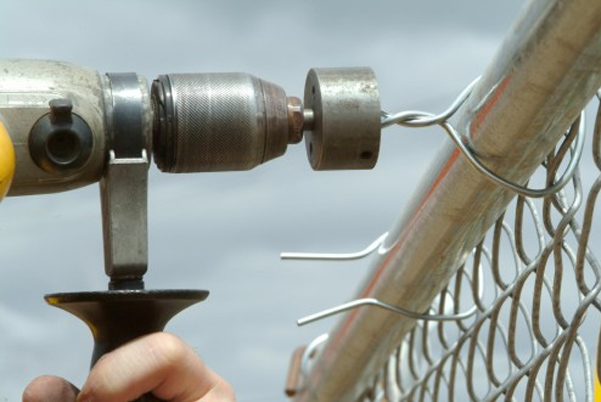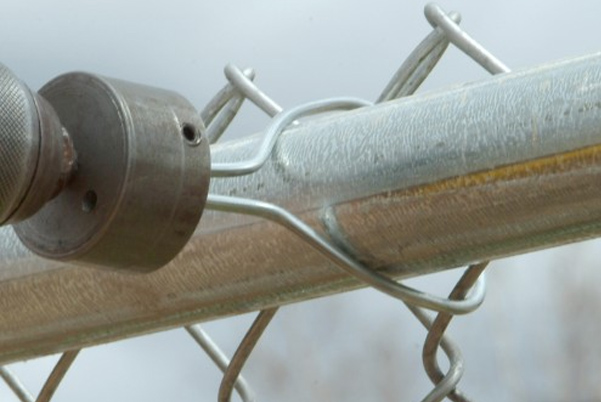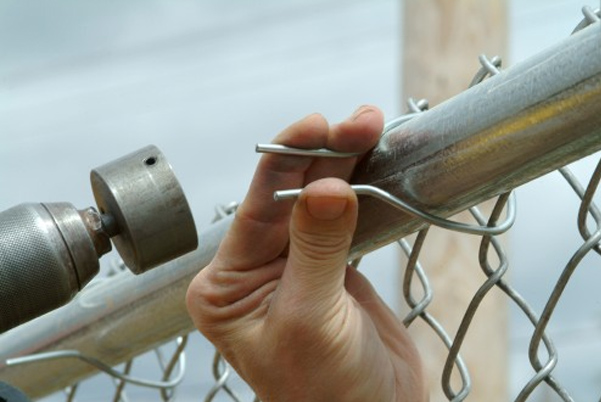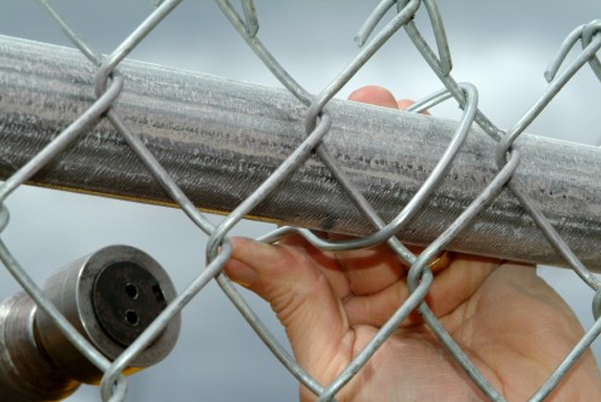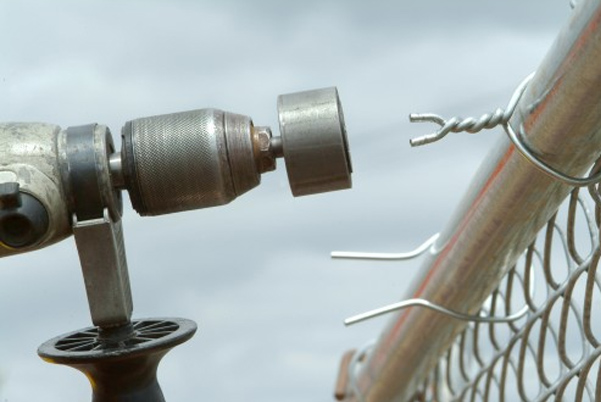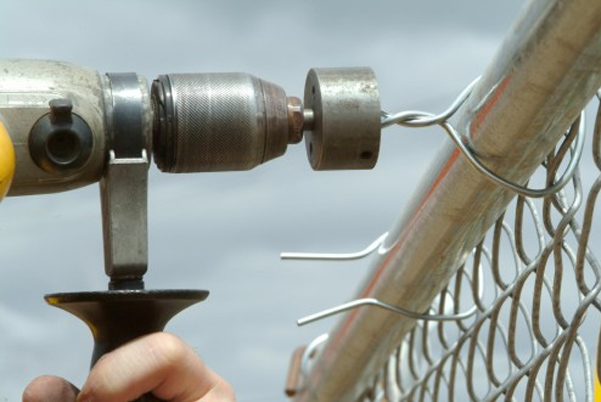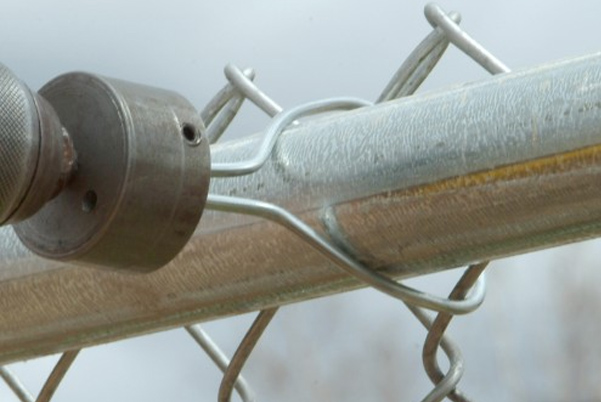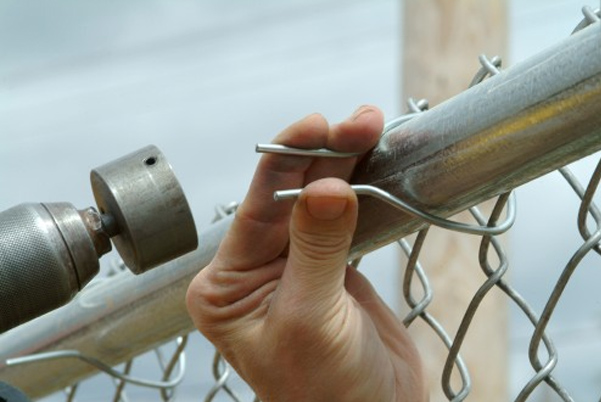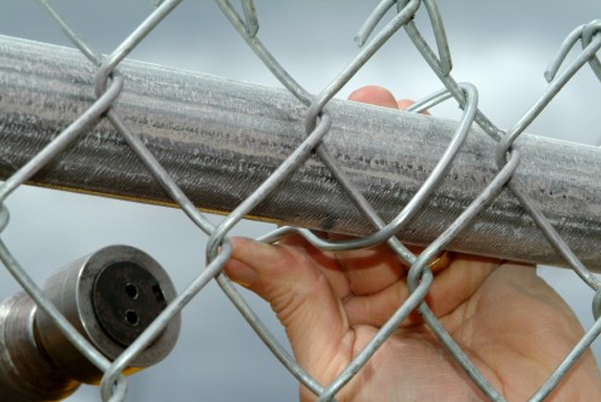 Product Specifications
Twist Tight® Ties are available in three different finishes to match all common chain link coatings:
Galvanized
Aluminized
Vinyl Coated
9 gauge galvanized core with a fuse and bonded vinyl coating
Colors Available: Black, Forest or Enser Green, and Brown
Twist Tight Ties
Twist Tight Fence Ties were designed specifically to meet the high standards of correctional institutions. They are ideal in security applications using 2-inch mesh or smaller. Ends are twisted opposite the fabric making it difficult to take off. Yet, they're easy to install with our custom power drill bit tool.
See Video: Problems With Hook Ties
Twist Tight Ties ® draw in a complete diamond, or more on mini mesh, for tighter fabric tension. That means less fabric vibration to prevent false security alarms. For high traffic, high-security areas use ties that twist on the side.
High-Quality Pre-Formed Steel Ties
Secure, Tamper-Proof Twist with Custom Power Drill Bit Tool
Commercial, Industrial, Correctional & Military Applications
Meets ASTM F567-14 8.4 Power Fastened, Preformed Metallic Coated Steel Round Wire Ties specifications as well as Federal Bureau of Prisons, Army Corps of Engineers, Federal Aviation Administration, and state and local correctional facility specifications. ASTM Standard Page
Pre-Shaped for Secure Applications
Twist Tight® Ties are designed to be used in 3 different applications. Click for example:
Download Product Information
Architects & Engineers
This section is designed to assist Architects & Engineers develop bid specifications for commercial chain link fencing projects they may be working on. L&C Enterprises-USA's pre-formed fence ties meet ASTM requirements – ASTM Standard Page. If you have questions about your project, call us at 866-786-1009.
Description
The unique shape of Twist Tight Ties ensures tighter fabric tension. Ideal for high security uses.
Specifications:
The ties will be a preformed steel wire ties. It shall be preformed in the shape designed to fit around the post or rail, and over at least two sides of a diamond of the chain link fabric. The two ends shall come together and are long enough to be power twisted with a tool. The twist shall be at least three full twists equivalent to one and one-half machine turns, drill wire twister ,drawing the chain link fabric tightly to the post or rail thereby increasing the effectiveness of perimeter security detection devices through reduction of false alarms due to environmental causes.
The twisted ends shall lay opposite of the fabric side away from human contact to reduce the possibility of untwisting the tie.
If contact is unavoidable on the twisted side, the protruding "tail" shall be bent down to the pipe to prevent injury. Or the tie design for side application may be used as an alternative in lower security applications that allow contact with the "tail" (or termination point of the tie).
Tie wire shall be the same gauge and coating as the fabric used.
Tie meets ASTM F567-14 8.4 Power Fastened, Preformed Metallic  Coated Steel Round Wire Ties
Documents