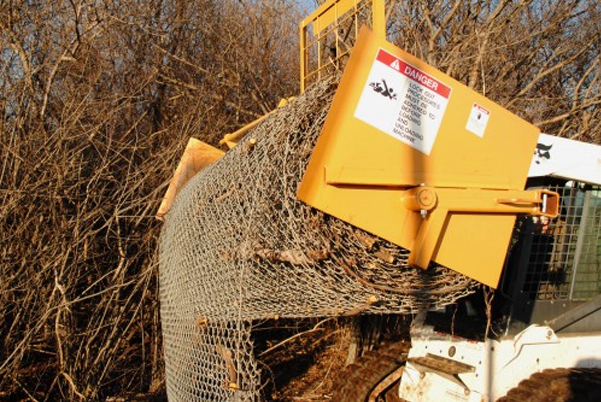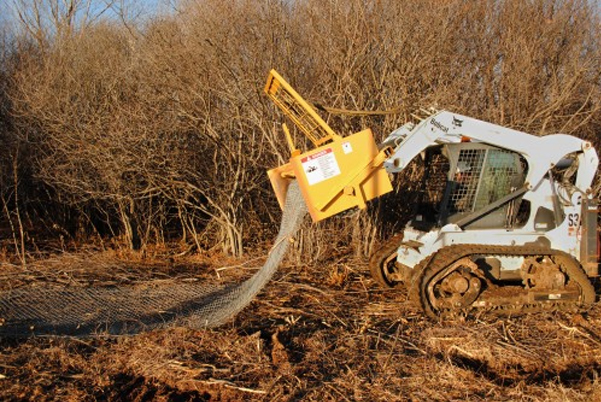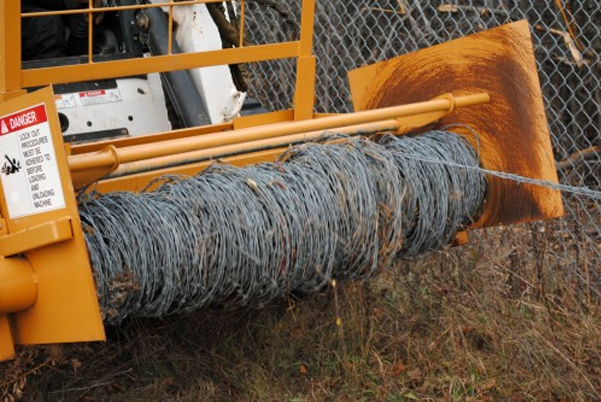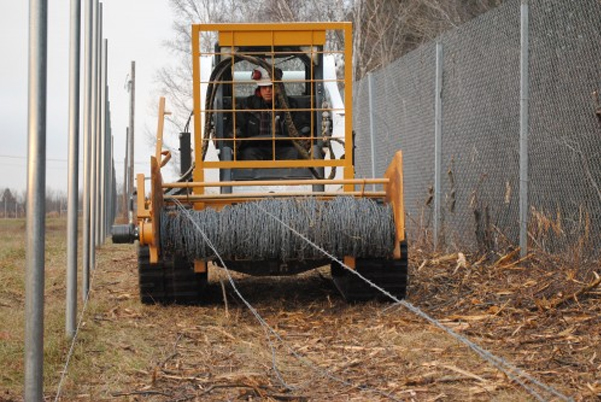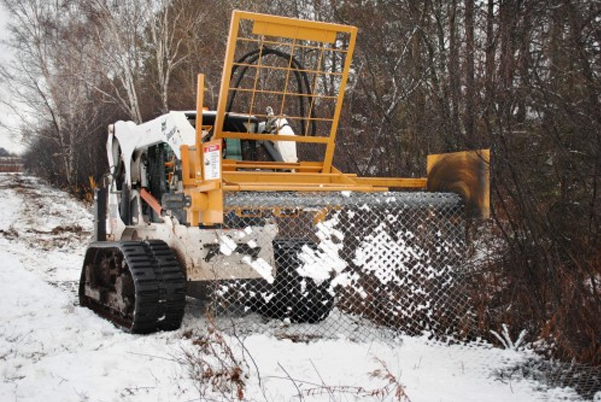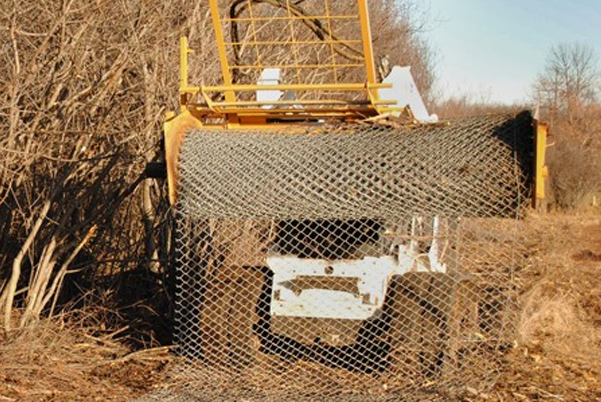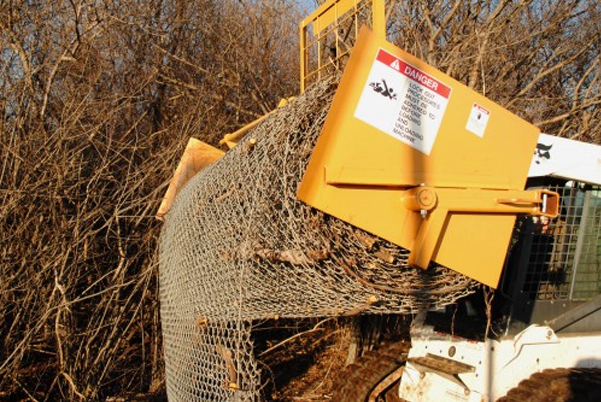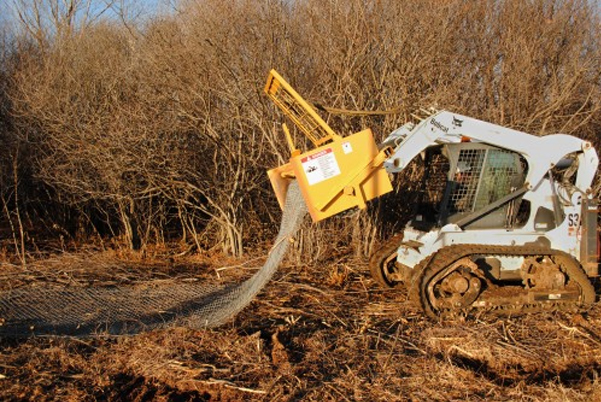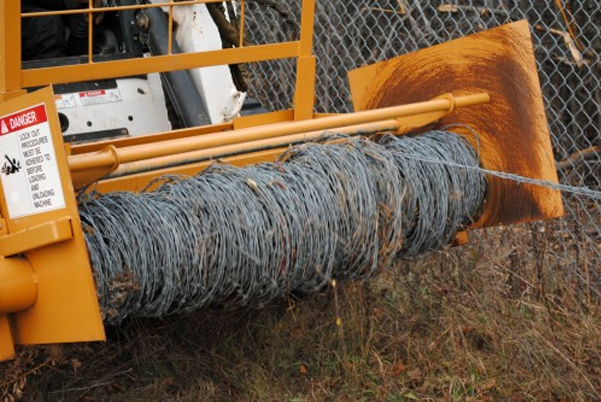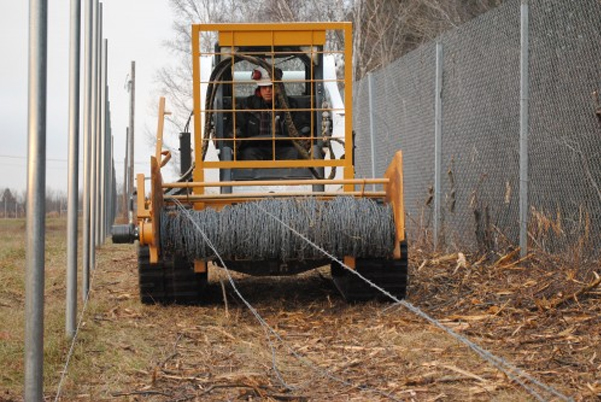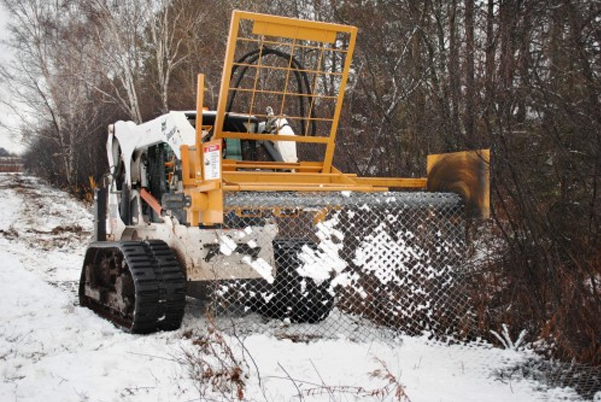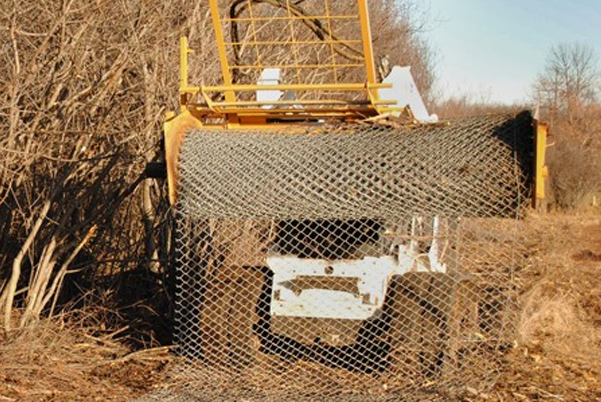 Product Specifications
Highlights
Appealing fabric rolls for resale
Quick-tach hookup
Fabric Widths
5′ to 8 ' fabric
10′ to 12′ with longer adjusting arm
Core*
2 3/8″ tubing or pipe with 3/8″ x 5″ rods
Applications
Chain Link
Barbed Wire
Woven Wire
Tension Wire
Rapid Roller
The Rapid Roller greatly speeds up the process of rolling up temporary or used fabric at the job site. You will roll a perfect roll every time making it appealing for resale. The rolls are also easy to store for later use or disposal.
The Rapid Roller handles 5 foot to 8 foot fabric and with the longer adjusting arm will roll fabric up to 12 feet high. Simply cut the fabric from the posts, hook it to the Rapid Roller and wind up the fabric. No rolling by hand or uneven rolls. You can roll up to 100 feet of fabric in just a few minutes.
If the fabric is short, hog ring the next fabric to the roll and continue rolling. The Rapid Roller easily attaches to a skid-steer. You can roll fabric in difficult areas, even high grass. Shake leaves and debris free by raising the fabric in the air.
Designed by Northern Michigan fence experts who know the business, you will wonder why you ever rolled fabric by hand before.
Additional Information
There are many features that make the Rapid Roller an indispensable tool for any fence company.
Safety Guide prevents accidental operations.
Roll speed adjusts as the bundle increases.
Side Assembly easily adjusts to different fabric heights.
Blasted, primed, and painted.
Do you find it difficult to roll fabric by hand? We can show you how much easier it is with the Rapid Roller. Give us a call 866.786.1009.
Download Product Information