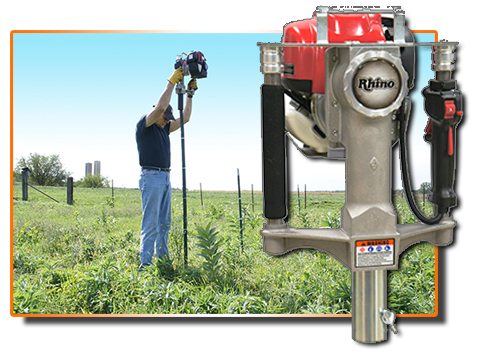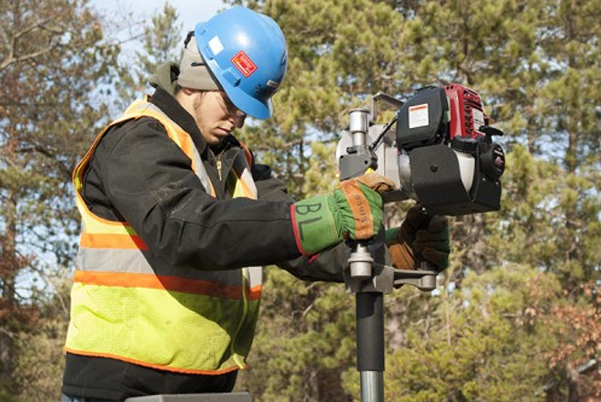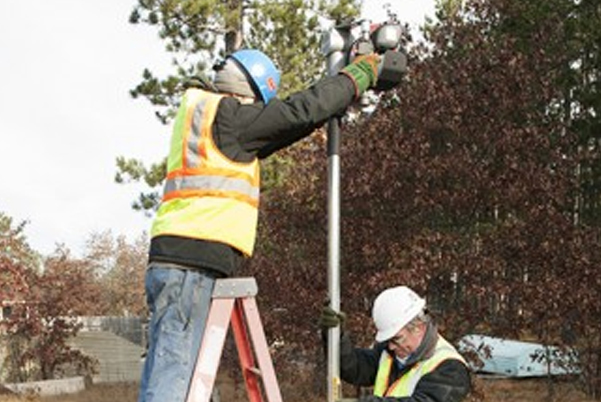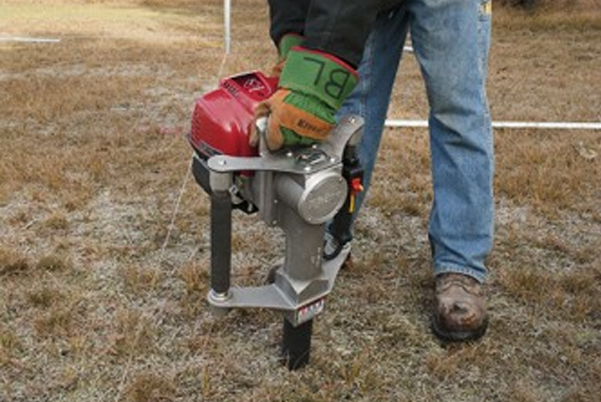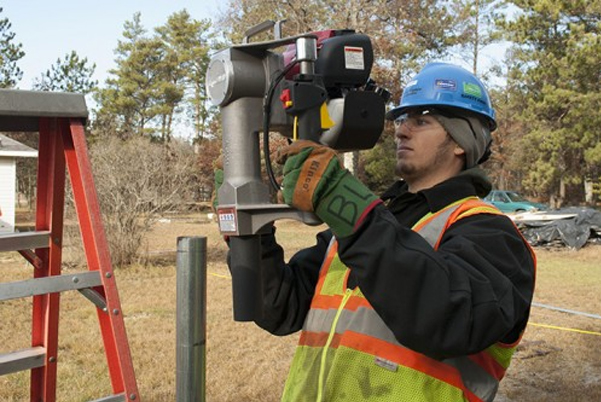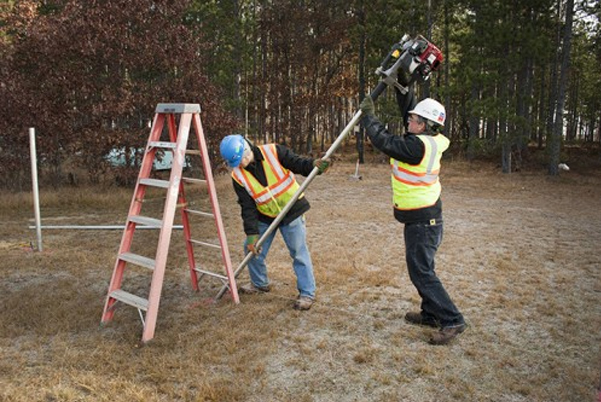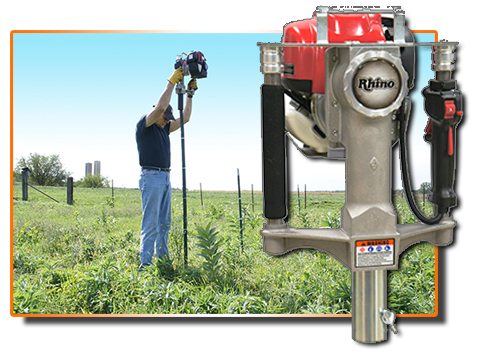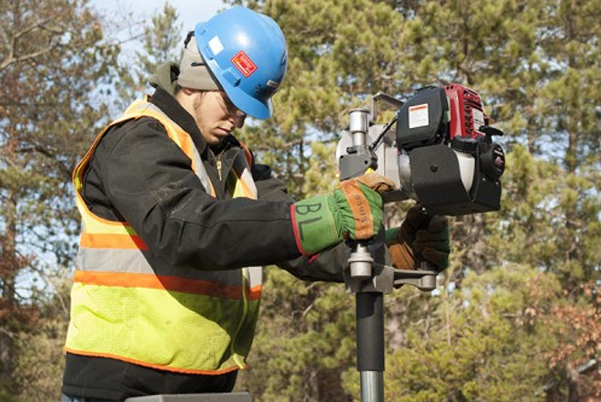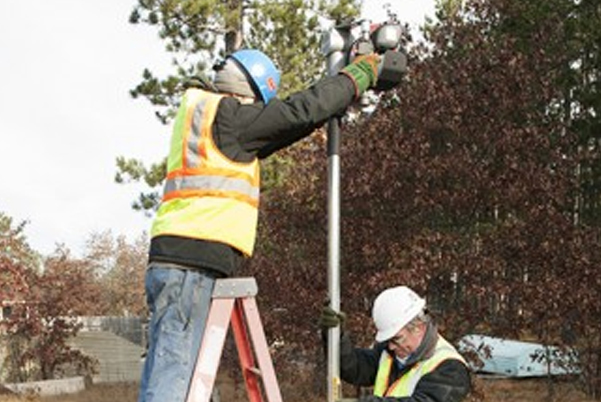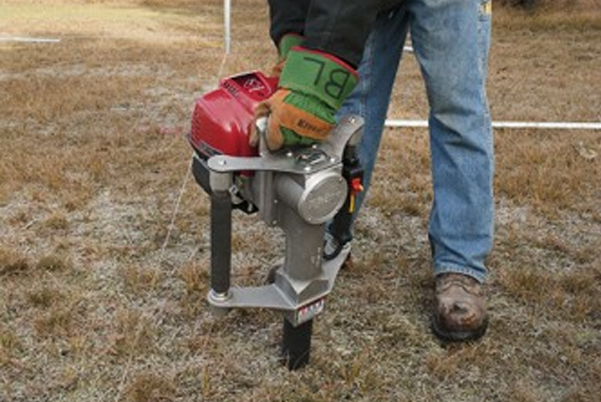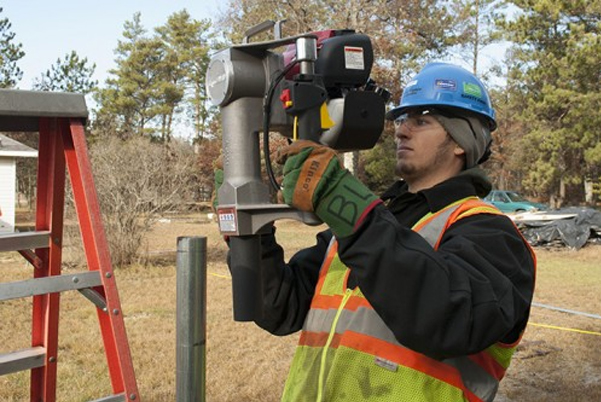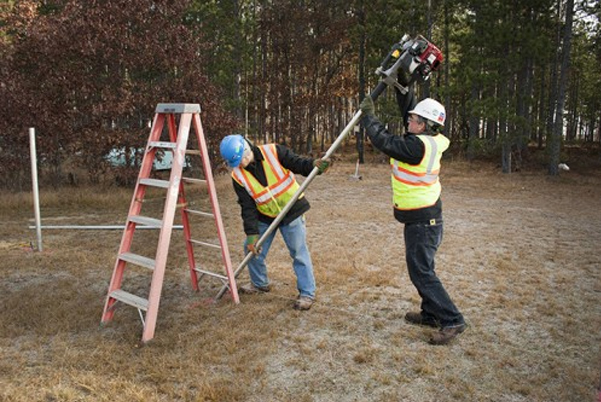 Product Specifications
Master Chuck ID
1.75″ (44.4mm)
Driver Only Dimensions
11″ W x 14″ D x 24 H"
(280 x 356 x 610 mm)
Driver Only Weight
35.8 lbs. (16.2 kg)
Engine
Honda GX35 4-stroke engine
BPM (beats per minute)
1720 (approximate)
Fuel
Unleaded Gas, 86 octane or higher
Fuel Capacity
0.67 qt. (0.63 ltr)
Engine Oil
SAE 10W-30
Grease
RHINO® Pro Series Lubricant
Shipping Weight
41 lbs. (18.6 kg)
Shipping Dimensions
30.5″ L x 15″ W x 18.25″ H
(775 x 381 x 464 mm)

APPLICATIONS

Types & Sizes of Posts to be Driven
(outside dimensions)
Chuck/Adapter
T-Post
Standard Chuck (Included)
Ground Rod, 1/2″ & 3/4″
1" Adapter (Included)
Concrete Form Pin, 1″
1" Adapter (Included)
Round Pipe, 1″ to 1-5/8"
Standard Chuck (Included)
1-3/4" Round and 1″ Square Wood Posts
Standard Chuck
Drive T-Posts Quickly and Safely Without Heavy Equipment
The Ranch Pro Post Driver is ideal for agriculture, landscape, temporary fence, erosion control and electrical ground rod.
The Ranch Pro™ Gas Powered Driver is the perfect tool for agriculture, livestock containment, soil sampling, vineyards, and any hard to access areas in need of basic fencing. Rhino Ranch Pro™ components are made in the U.S.A. of quality materials for long tool life.
Easily drives Ground Rods, T-Posts, Concrete Form Pins, and 1-5/8″ posts.
Comes with 1-3/4″ I.D. Chuck and 1″ adapter.
Drives in multiple soil types and tough or frozen ground.
Safer than hammers.
Easy to transport – only 35 lbs, fully fueled.
No additional equipment needed.
Equipped with Rhino's CIS™ Vibration Dampening and padded grip for handling comfort.
Made in the U.S.A.
Download Product Information