Rhino Fence Pro GPD-40 Gas Powered Post Driver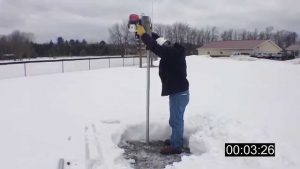 The newly designed Rhino GPD-40 Gas Powered Post Driver is powerful and fast. A must have tool for any fence contractor.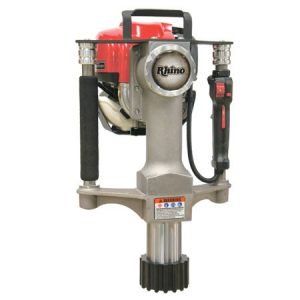 Free of air compressors or hydraulic power sources, it is easy for a single operator to use and maneuver. Check out our video to see how the gas powered post driver can make a difference in difficult areas.
It is one of many fencing products we offer to get the job done faster. Give us a call today.
Product Specifications
Model:
GPD-40 Fence Pro Gas Powered Driver
Model Number:
GPD-40
Equipped with:
2 1/2″ (63.5mm) I.D. Master Chuck
Weight:
Approx. 38 lbs. (17.24kg)
Download Product Information
Flyer