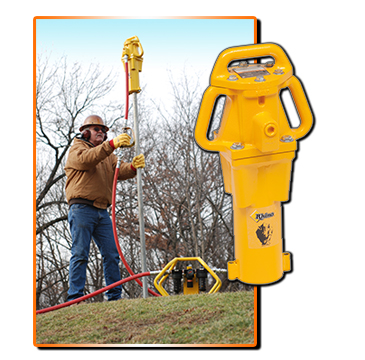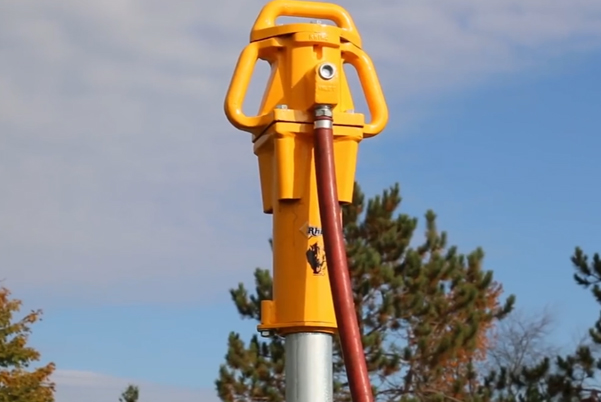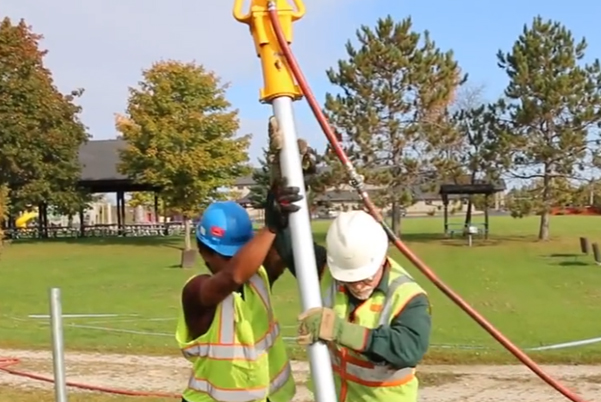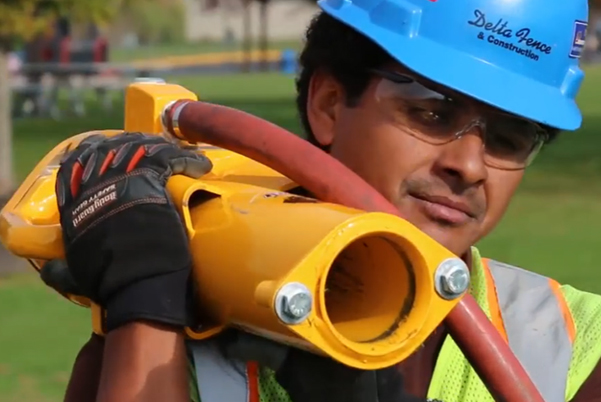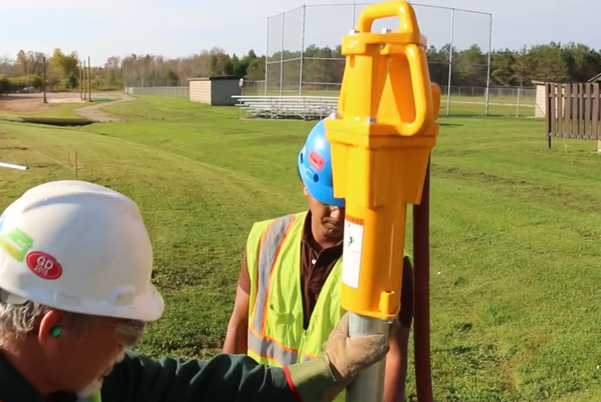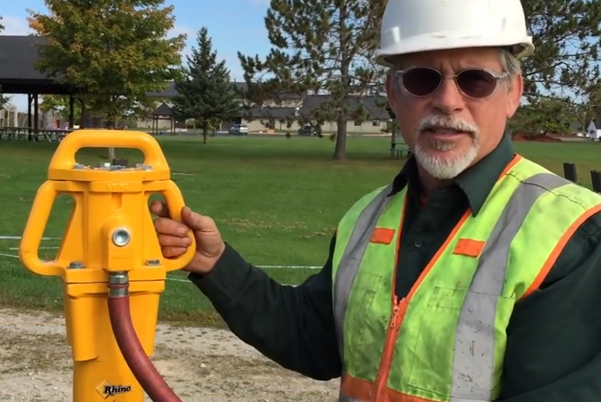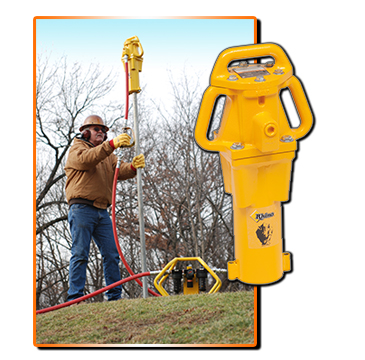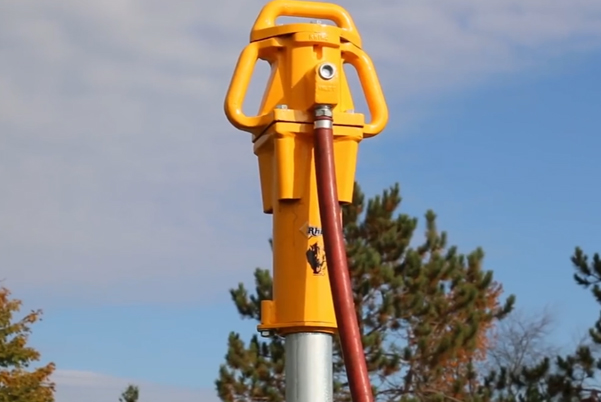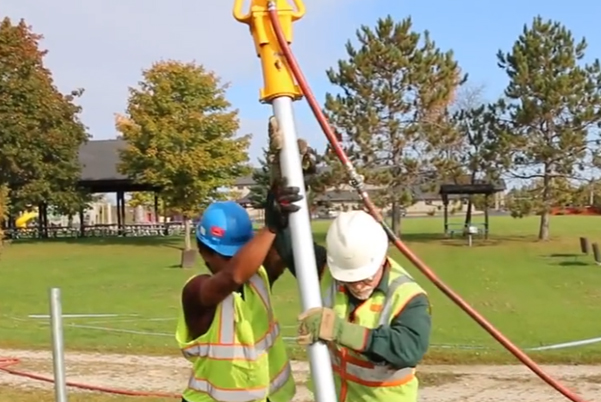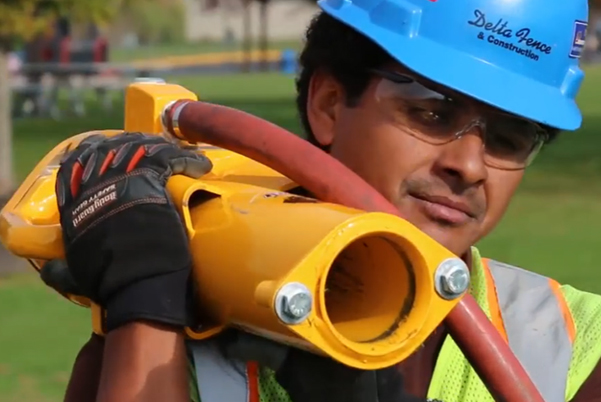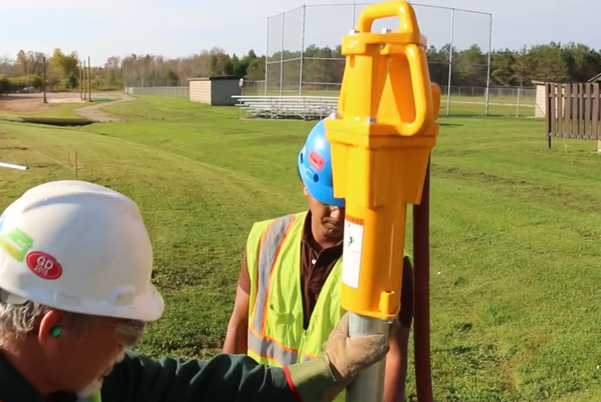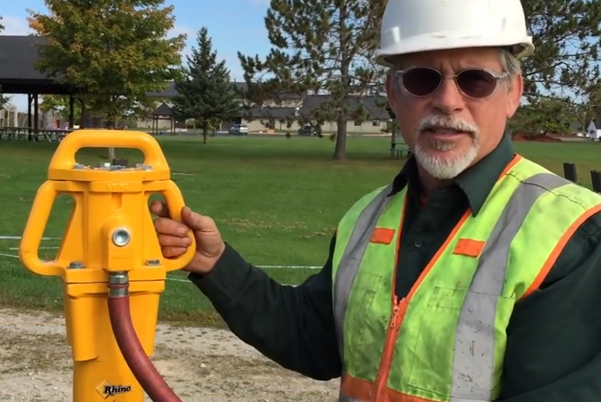 Product Specifications
Model
| | |
| --- | --- |
| Duty | Medium |
| Air Consumption (CFM@90 psi) | 42 |
| Wt. lb (kg) | 54.6 (24.8) |
| Master Chuck | 3-7/8" ID |
Applications
3/4″ to 1″ Ground Rod
3/4″ to 1-1/2″ Reinforcing Bar Tent Stakes
1″ Concrete Form Pins
1″ Pipe
1-1/4″ to 1-1/2″ Pipe
1-5/8″ Pipe
2″ Pipe
2-1/2″ Pipe
3″ Pipe
T Posts
Telespar Posts
Rhino Post Driver PD-55
The choice of professional installers for over 20 years, the Rhino PD-55 Pneumatic Post Driver is suited for driving t-posts, ground rod, tent stakes, grape stakes, delineator posts, form pins, and fence posts up to 3-5/8".
One moving part, a double valve, reciprocating piston, ensures low-maintenance and longevity.
Only 54 pounds with an exclusive Alloy Steel, 3-1/2″ piston, delivering up to 1700 blows per minute.
Fits into tight jobsites, and only needs one operator.
Additional driving options possible with easy bolt-on adapters.
Download Product Information