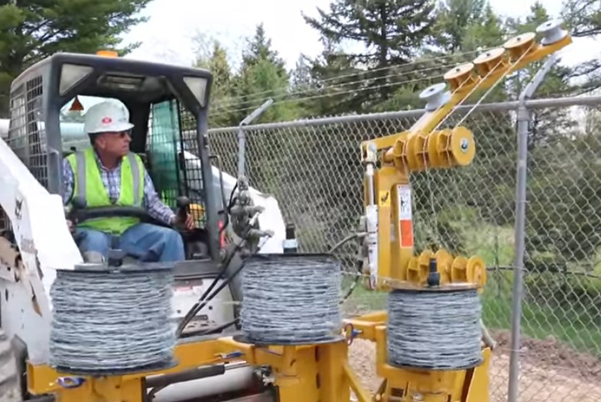 Today, we are working with our Barbed Wire Dispenser machine. We are going to set it up. 
Need for Speed!
There is no barbed wire on it yet. These are all fresh rolls. What we have to do is make sure they are laying down properly, so it untwists in a certain way, so it goes on the machine. We'll show you that as we put it on. These are sitting down right. We are going to pick it and set it on the first one here.
That's sitting on here. You have a little web work here up on top you can see it. There's some web work. On the bottom of this roller here you can see where we have the bolts. Those bolts are going to hold the web work and it works with each other with the brake that is underneath on the bottom. So, that's why we have to have web work with our cores for the barbed wire.
If there are no cores that has web work, it will freely spin there.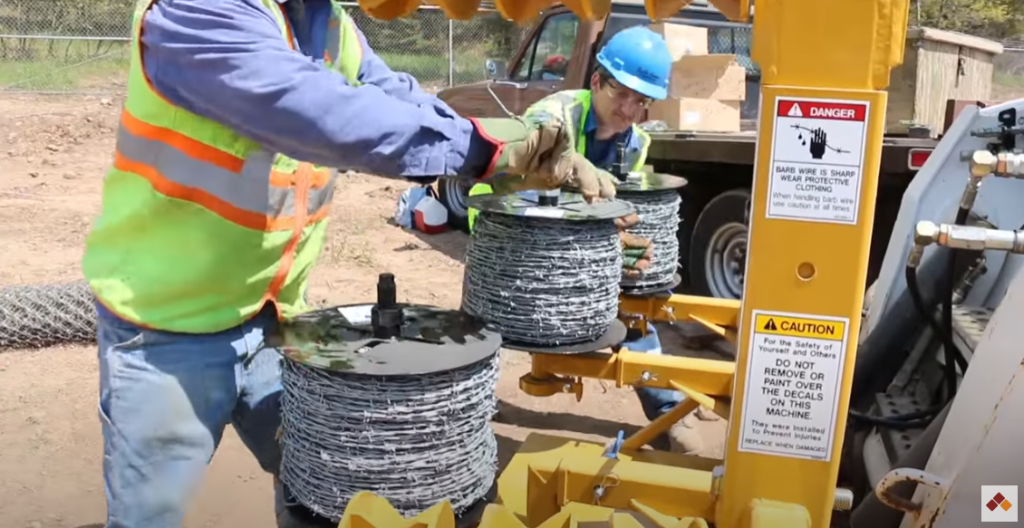 Now we put the cap on, spin the nut down. While he spins that on the barbed wire will unroll in this direction going through our rollers which we'll hook up in a little bit but first we want to get the other rolls of barbed wire on. Now that we have put these on, you can see below that we have this tray. This tray is actually designed so you can put three more rolls on if you have a longer job and you can have them with you. You don't have to lay them out on the job site. You can take enough to do a total of 2,600 feet, almost 2,700 feet, but you have room to put some more rolls down here so you can do that. We are going to finish putting this together and then we'll start running the wire out.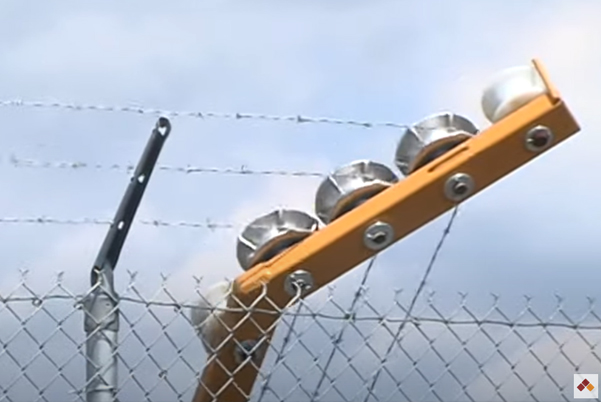 When we run this wire through the machine, we weave it through, we are going to start with the inside roller and work our way to the outside. Another guy has to turn the roll because the brakes are on. It's tight. You just feed it through. It's the first roll we set it up this way. You pull it right up behind that one and then over top the next one. We tighten up the barbed wire to keep it out of the way, keep it nice and straight. And then we'll start the next one.
Make sure to use some good gloves when you work with barbed wire. It's pretty pointy and you can cut yourself pretty good. You want to make sure you are wearing some good leather gloves.
Now we have the last one to do.
As you can tell it's pretty quick. We're running along fine at a walking speed. The guy putting the wire in the barb arms is struggling to keep up so as fast as he can go, we can get all three strands of barbed wire up at the same time. It just comes time at the end to stretch it in, fine tune it.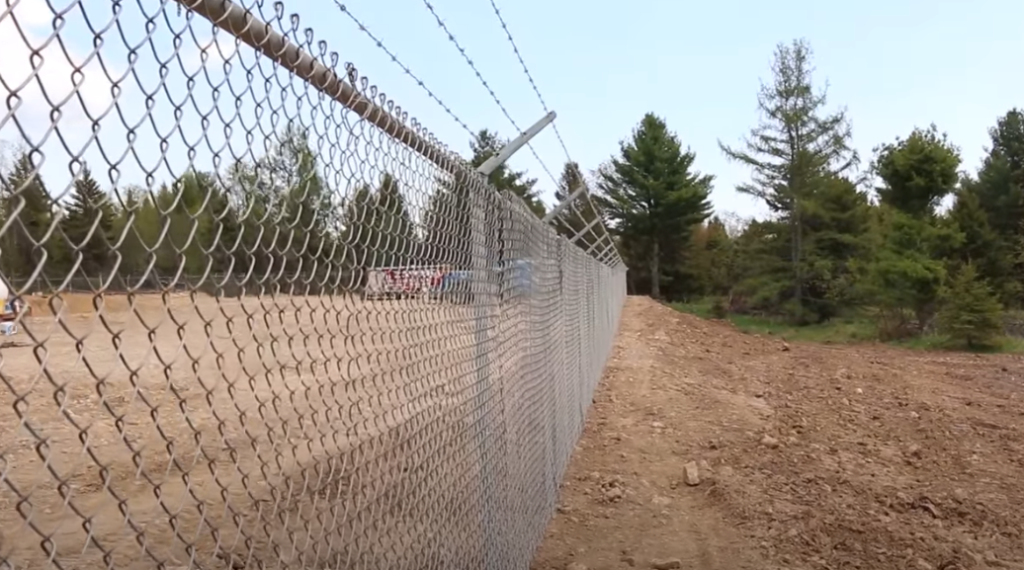 As leaders in the Michigan,
L&C Enterprise-USA believes placing emphasis on working with people. We are dedicated to providing fencing solutions that keep you safe, secure and look elegant. We believe that the products L&C Enterprise-USA offers, helps take the strain off of your fence crews and satisfy your customers. Leadership is by example.
If you live, work or play in Upper Michigan and are looking to learn more about residential fencing. Delta Fence & Construction can help! Call us at (906) 786-1076 or visit www.deltafenceman.com to schedule an appointment today.